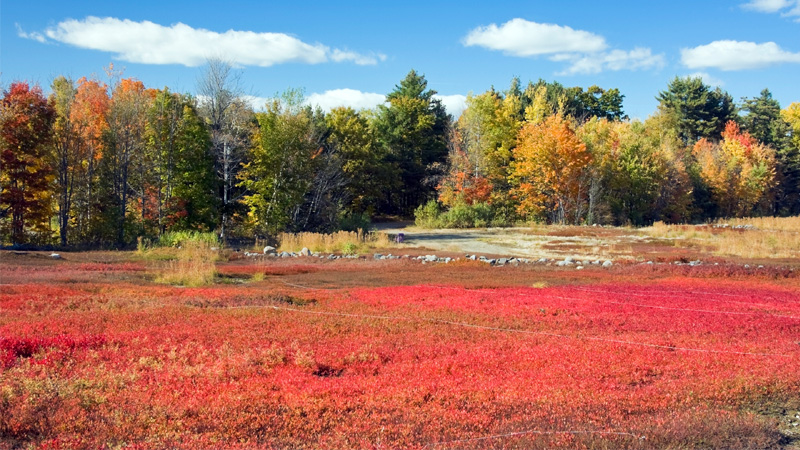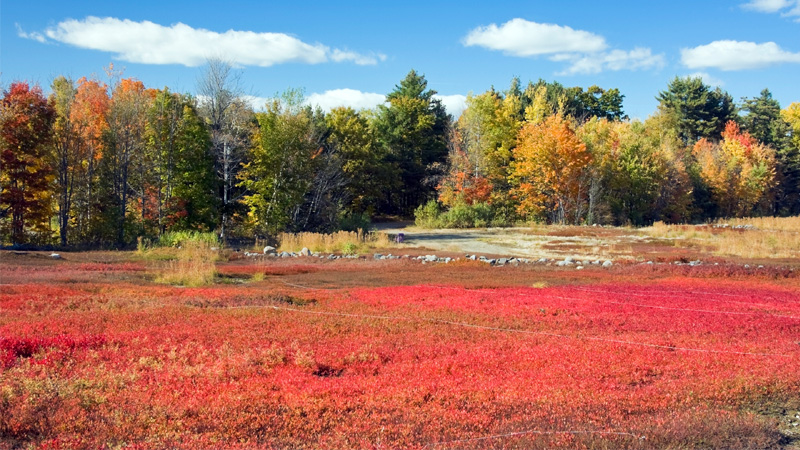 2019-08-30
True Maine Fall Foliage
During late September and early October, many visitors flock to Maine for the brilliant golds and red colors of our fall foliage. But the True Maine colors of Downeast Acadia are unique and captivating.
After the wild blueberry harvest is completed, the leaves of the bushes will soon turn to a dark crimson color, then explode into remarkable hues of red and purple as the fall progresses. Miles upon miles of blueberry barrens appear to be carpeted by these colors as you drive along the byways and backroads.
One of the best routes to take it all in is the Black Woods Scenic Byway. This 12.5-mile route starts in Franklin and heads east, passing through towns like Cherryfield and Columbia. Stop at Wild Blueberry Land in Columbia Falls for some jam and a game of mini-golf or at Helen's in Machias for their blueberry pie.
Those seeking the more traditional experience will not leave disappointed. When the days become sunny and cool, the nights chilly but not freezing, the brightest colorations usually develop. As days grow shorter, the colors come alive. Birch, maple, poplar, and willow shine yellow and gold. Sugar maples, oak, and sumac dress in red and scarlet, while white ash and witch hazel stand out in purple.