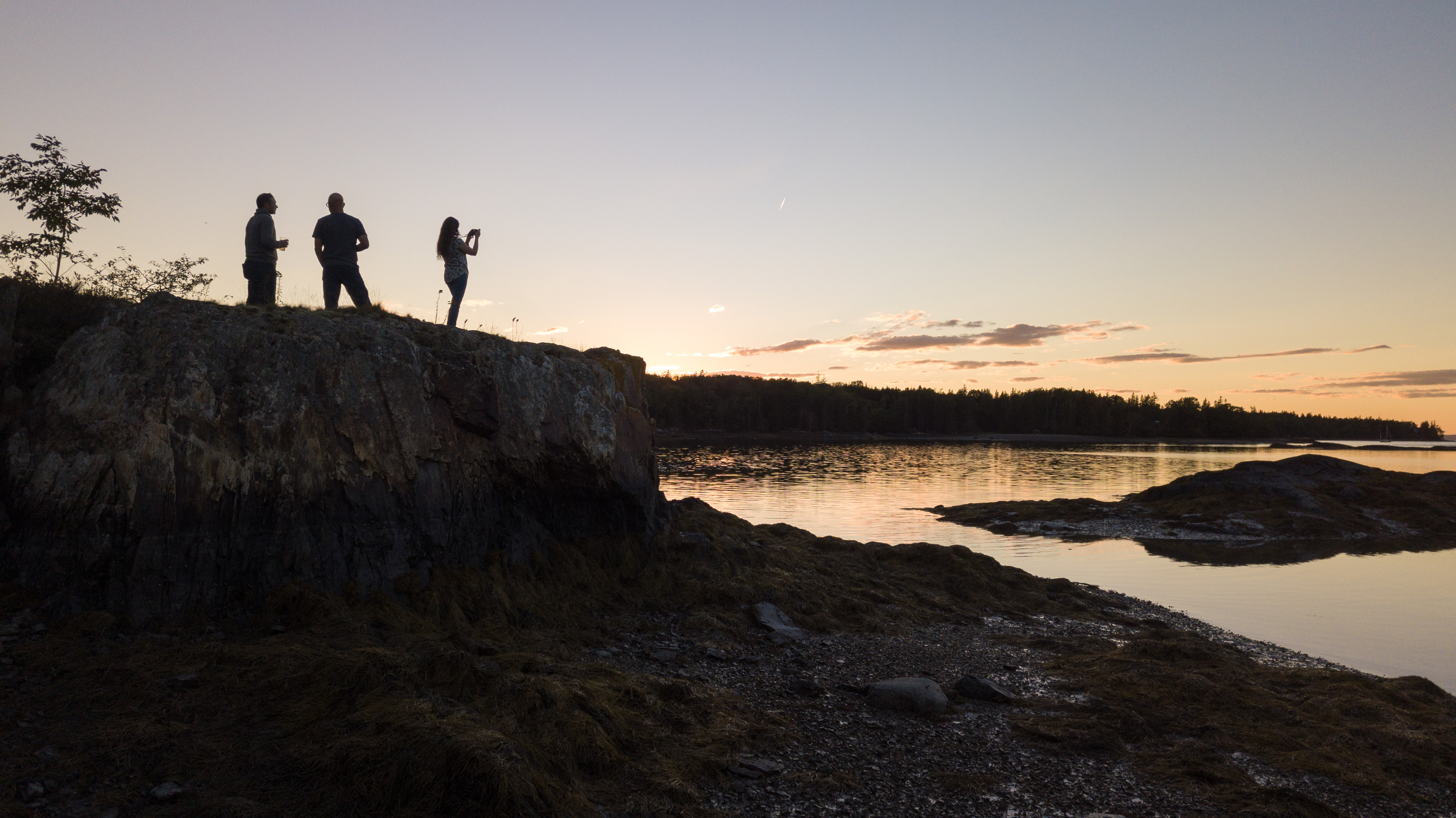 For the remainder of our 2020 season, we will offer our Ginny's Cottages 1 and 2, and Rugosa Rose Cottage at a reduced rate. This special is available to ME, NY, CT, NJ, NH, and VT residents without restrictions, AND out-of-staters from other states (over age 18) that have either tested negative to COVID in their home state within 72 hours of arriving in Maine OR agree to quarantine in Maine during their stay AND sign a Certificate of Compliance required by the State of Maine. Please contact us if you have questions, or see our COVID blogs for more detailed information. Please leave a message if we do not answer, and we will get back to you as soon as we are back in the office. You can check availability and book online here.
Check out some short videos showcasing each cottage on our new Pilgrim's Inn Deer Isle Maine YouTube Channel. Book now, the cottages are filling up fast – it is a great way to get away to a clean, cozy space with plenty of quiet, park-like grounds to roam about, at a great price. Discover scenic Deer Isle. Relax.Explore.Restore.
-Ginny's Cottages are $199 plus tax per night based on double occupancy, 2 night minimum stay -Rugosa Rose Cottage is $224 plus tax per night based on double occupancy, 2 night minimum stay -Plenty of fresh air and open space to explore on site, and around the island -Breakfast is not available, but the cottages have kitchenettes, and there are 2 grocery stores on the island -No access to the main inn building at this time -Daily housekeeping will not be provided. We are happy to provide extra towels, etc. and trash removal -Contactless check in, we will provide your parking and arrival instructions on your arrival day -Wi-Fi is included
2020 Reservation Payment and Cancellation Policy: As a small, seasonal business, especially during COVID, any cancellations affect us greatly. We have temporarily modified our usual policies due to COVID, in order to accommodate changes. A credit card is required to make the reservation, full payment will be charged to the card 3 days prior to arrival. If you need to cancel, please notify us as soon as possible, and at least 4 days prior to arrival. Any cancellations within 4 days of arrival cannot be refunded unless we can rebook the reservation in its entirety. Refunds are subject to a $25 credit card processing fee, which helps cover our costs.