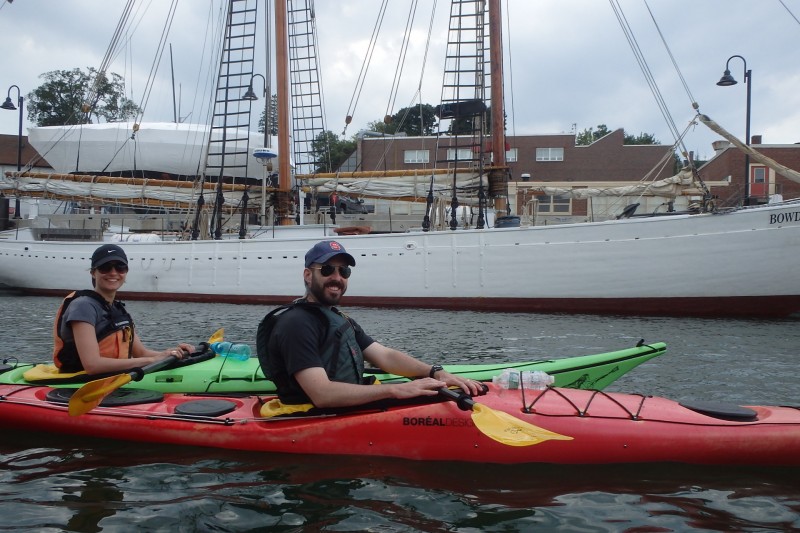 Photo Credit: Karen Francoeur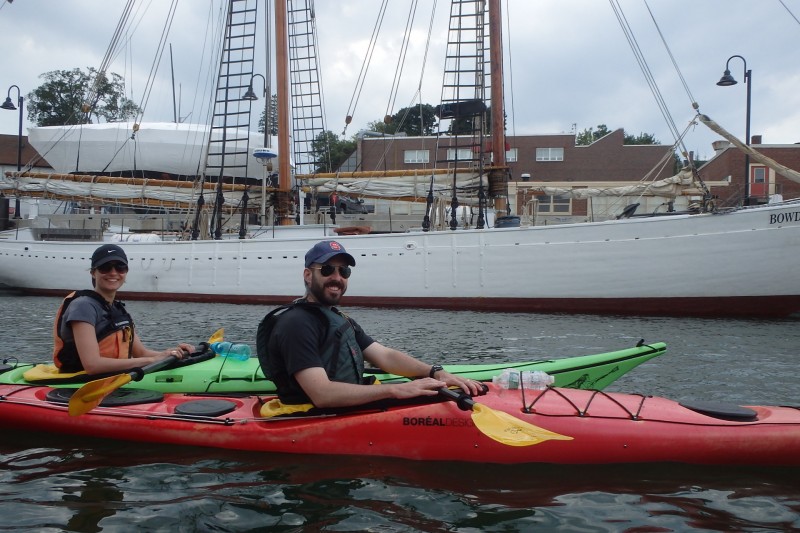 Spend three days exploring by land and sea! Sea kayak with Castine Kayak's experienced sea kayak guides and knowledgeable naturalists/historians. You'll gain a well rounded understanding of the area and its local history as well as exploring and visiting secluded beaches. Glide in your kayak along the amazing conveyor belt of the tidal current as you observe porpoise and seals in their habitat and examine the underwater marine life of the rich ecosystem of Penobscot Bay. Return each evening to the comfort of a classic B&B within walking distance of your takeout point at Eaton's Wharf Restaurant & Castine Kayak on Castine Harbor. Enjoy choosing from a variety eateries in town all with their own unique style and within walking/biking distance. Choose from a variety of kayaking excursions. We'll customize a vacation for you! Half days, full days with lunch, and bioluminescent night kayaking! When you're not paddling we'll have a bike available for you to explore the town, visiting lighthouse, backshore beach, beautiful gardens and the Witherlee Woods! Sample Package Price: $955 for two
(lodging tax and guide gratuities not included)
Day One: Morning or Afternoon Kayaking
Day Two : Full day kayaking excursion w/lunch
Day Three: Bioluminescent night paddle
3 nights lodging at B & B
Specialized gravel Bikes included!
*Yoga and Massage available too by appointment!
Prices start at : $955 for two
includes: , a half day kayak trip, bioluminescent trip and a full day kayak excursion with lunch, bikes for 2/3days & 3 nights lodging.