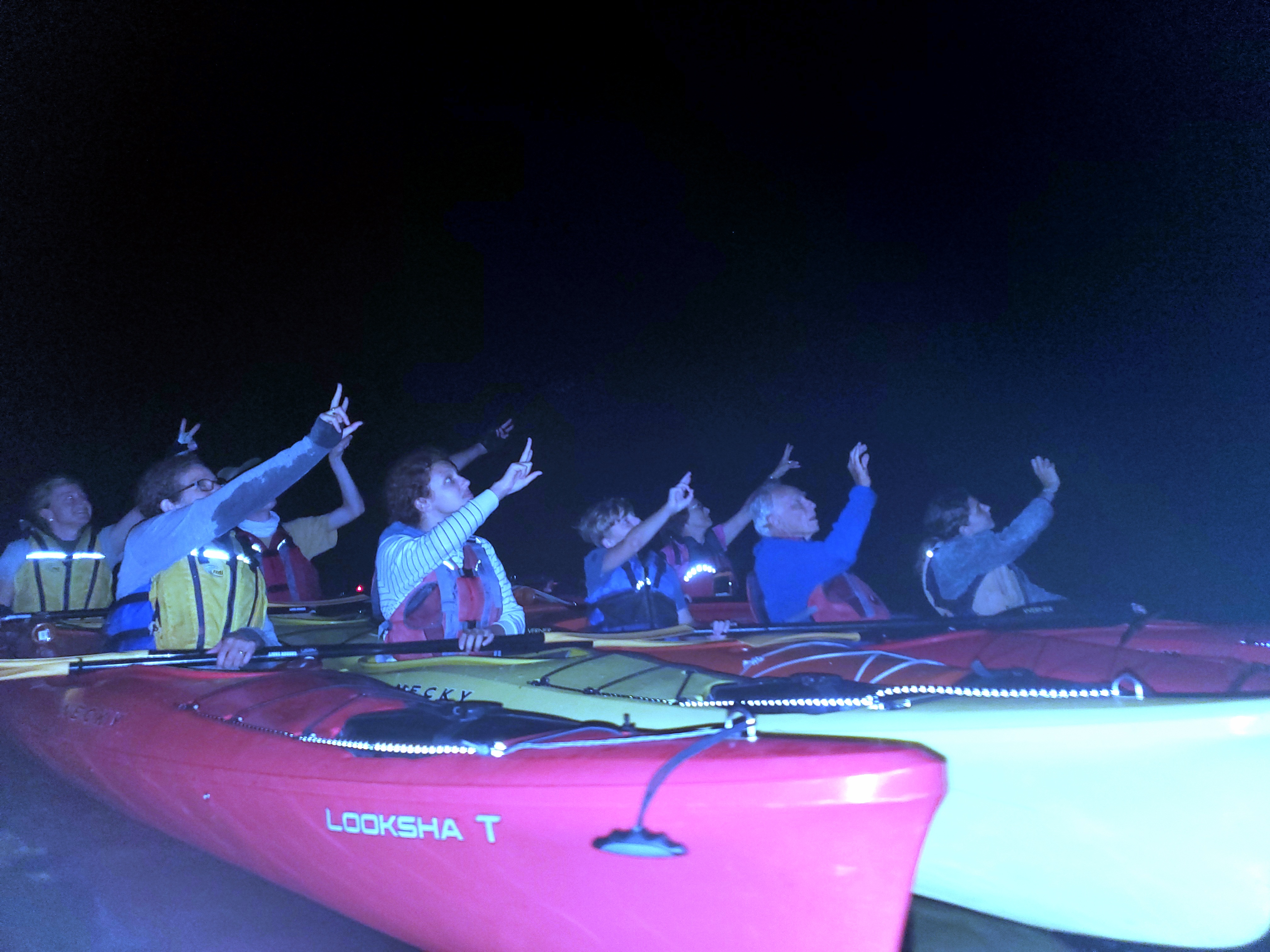 Here at Castine Kayak Adventures, we are offering a Special Day and Night Paddling Package: Join us for a day and night trip and receive 20% off your day trip when you book them at the same time! This is a great option if you are looking to get some paddling experience under your belt before enjoying the Stargazing and Bioluminescent Night Tour! ***TO BOOK: Choose your tour combinations days and times HERE at our online store and enter the following coupon code at checkout NightandDayCombo
Half Day Tour: (book first/we recommend morning tour 9-12) Experience the beauty of the sea with Castine Kayak's Registered Maine Guides on one of our guided excursions in double or single kayaks, where you'll have an opportunity to learn new skills or enhance your current paddling techniques! Enjoy Castine's beautiful and serene island speckled bays and learn about tides, currents and the history of the area! We offer customized trips to a variety of locations every day, going with the flow, based on tides, currents, wind and our small group's interests departing right from our docks in the center of Castine's waterfront! Paddle among seals, ospreys, eagles and other wildlife. Stop for a snack and stretch on an island. All Gear and experienced Maine Guide included! Enjoy a lunch at the waterfront before or after your trip at one of Castine's Eateries!
Stargazing and Bioluminescent Tour: (book after your day trip) Experience an unforgettable evening paddle in Castine Bay under a blanket of stars and in the midst of bioluminescent organisms of the water that swirl and light up with every stroke of your paddle. Fascinating! Castine's Harbor is Maine's own Bioluminescent Bay with a unique ecosystem that creates the perfect environment for these glow in the dark phytoplankton to survive and multiply. In our unique "Floating Planetarium", we'll explore the constellations of the stars of the night sky immersed in the bioluminescent stars of the water!
We gather just prior to sunset and after getting outfitted with lifejackets, paddles and lights we head to the docks with our Registered/Licensed Maine Sea Kayak Guide for paddling instruction and then launch our kayaks into the calm mystical night waters of Castine's Bioluminescent Bay… as the light fades the water begins to glow!