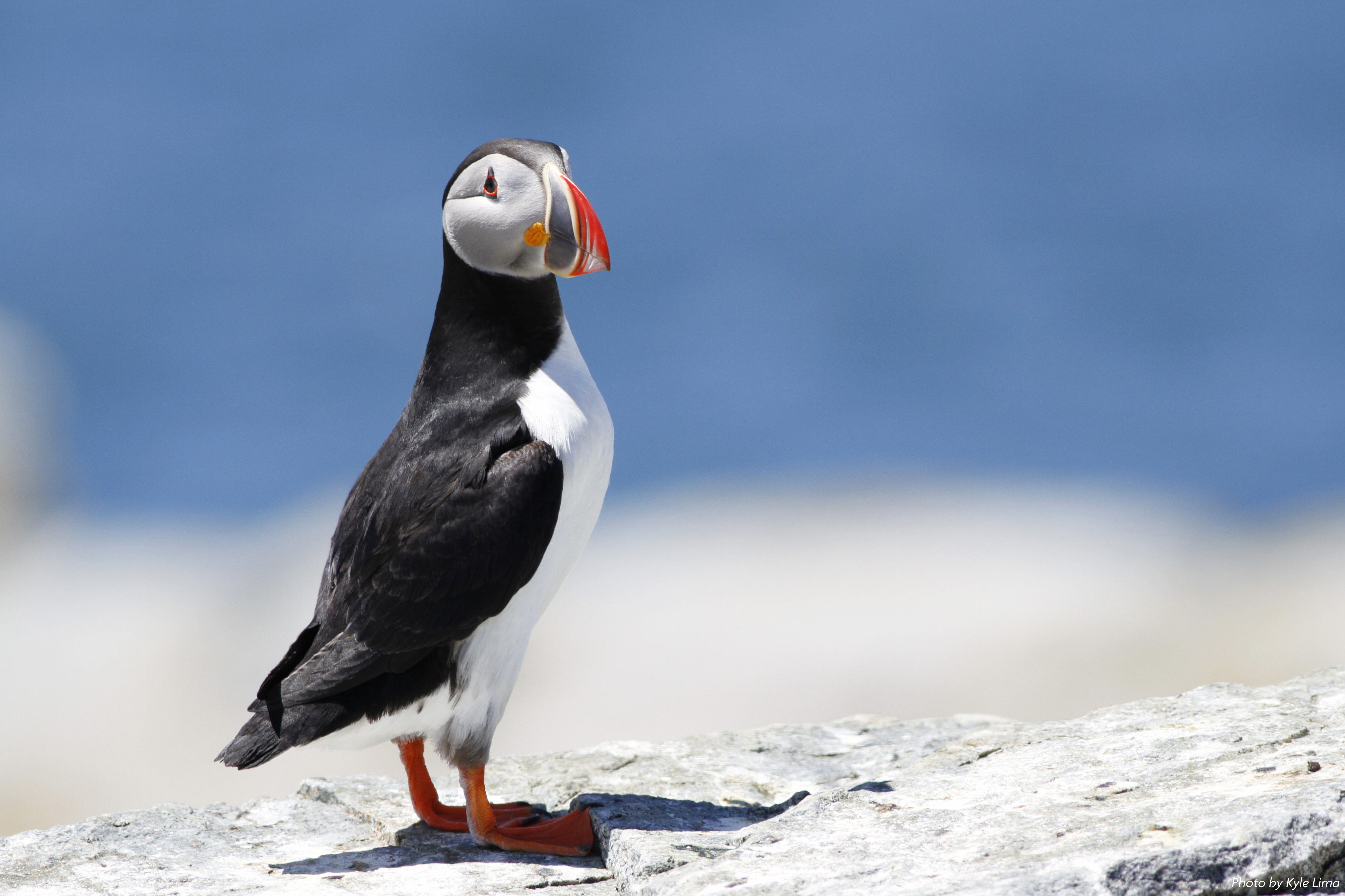 Schoodic Institute's Seth Benz is joined by Holly Merker, author of Ornitherapy, to lead this leisurely tour designed to enhance your enjoyment of all birds, especially those that frequent or pass through Acadia National Park and its immediate surroundings.
Be among the first to see and hear colorful wood warblers returning to Maine's Acadia National Park, and enjoy a chartered boat trip to Petit Manan Island to see an active Atlantic puffin colony. We'll visit area hotspots at a leisurely pace while learning about bird song and sight identification, bird habitats and behavior, and we'll pay extra attention to enhancing your field birding skills and enjoyment of nature. The entire tour will be based out of Schoodic Institute, a research and learning center, ideally situated just a stone's throw from Schoodic Point, a migration checkpoint that tallies tens of thousands of passing birds annually. Lodging is in cozy cabins where you will be awakened by birdsong – Hermit Thrush, Winter Wren, and Magnolia Warbler. Blue-headed vireos and Northern Parula warblers often serenade you as you walk to Schooner Commons, the Institute's dining hall. Maine has a way of spoiling birders – and this spring tour is designed to do just that!
Registration is required. Space is limited so register quickly!