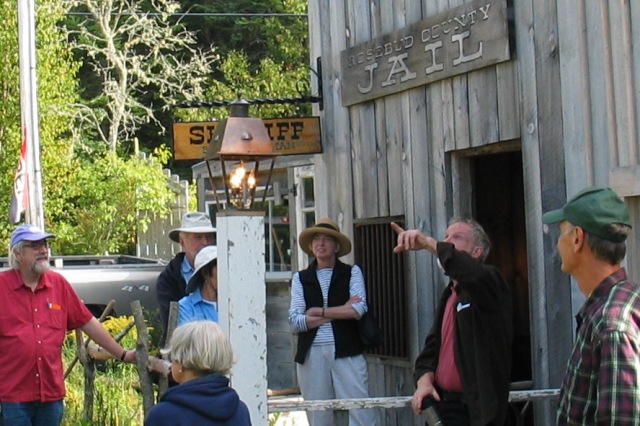 From May to October, sculptor Peter Beerits gives nine periodic 1-hour tours of Nellieville: a collection of buildings, installations, characters and creatures made (mostly) out of found objects. A Western town, juke joint, general store, church, castle and wizard's tower share an eclectic campus with a jam factory (in a cottage. . .), shop, small tea room and several acres of orchard, woods and meadow.
In addition to developing Nellieville, Beerits makes and sells several dozen sculptures each year, ranging in size from pint-sized to monumental. His thoughtful tours are unscripted, informal and very popular.
Tours begin at 2 PM. Dates this season are May 15 & 24, June 21, July 5 & 26, August 9 & 23, September 6 & 27, and October 4. No reservations needed--all ages welcome.