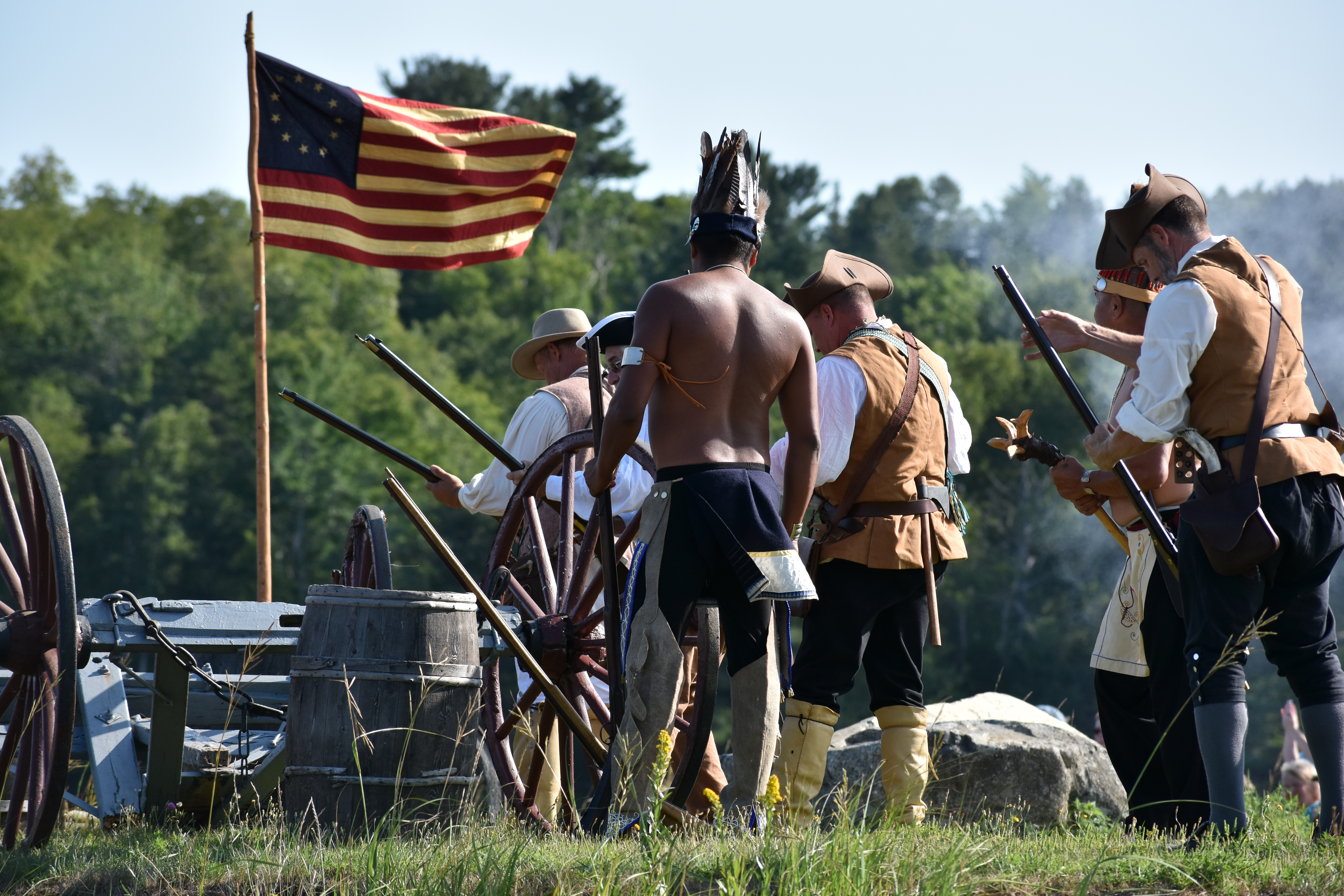 Photo Credit: RJ Heller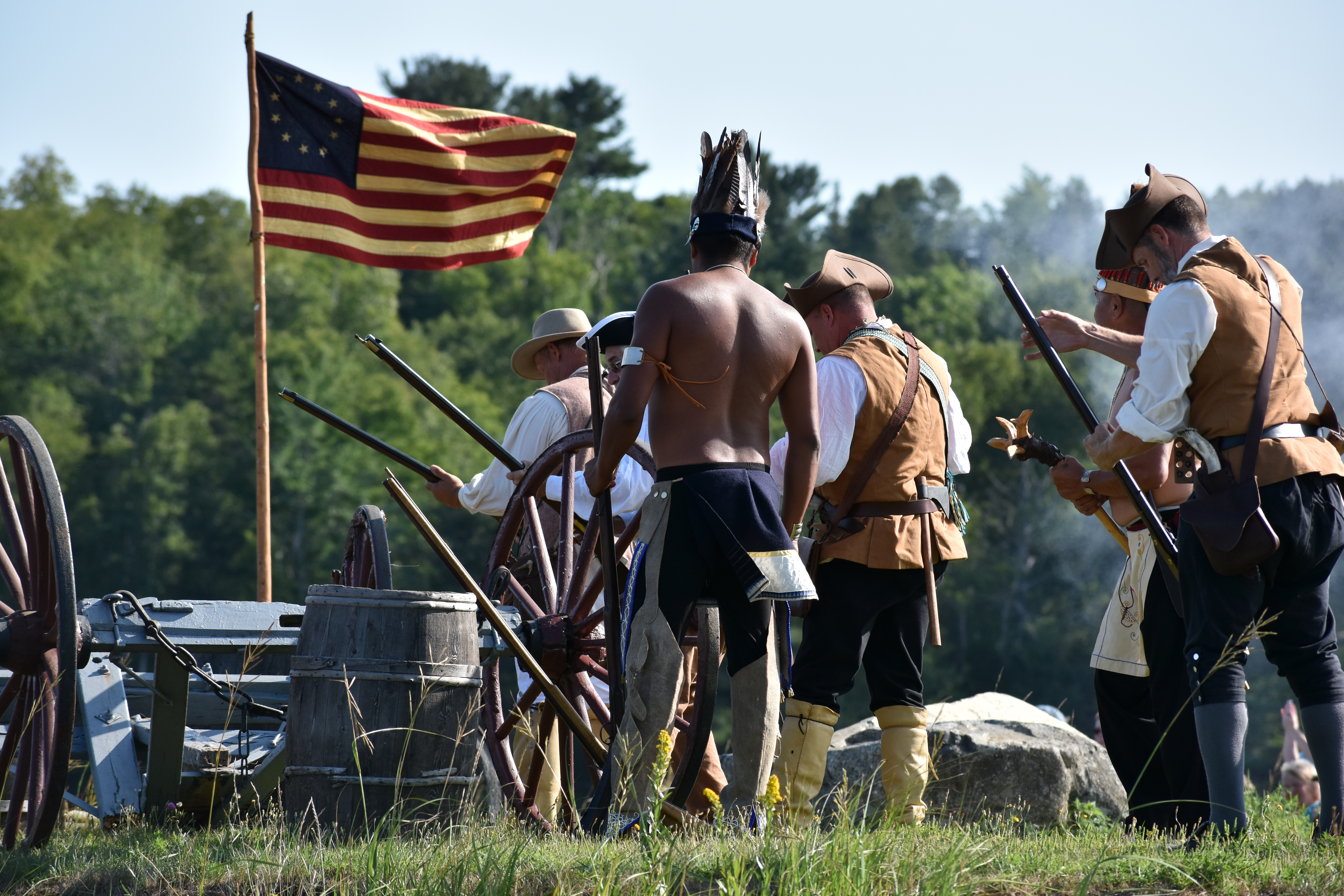 History comes alive with an encampment of soldier re-enactors and period demonstrations such as blacksmithing, timber framing and weaving, plus Passamaquoddy Tribal members, entertainment (music, storytelling, informative talks, historical presentations, etc.) children's activities, fun, games, food, and you - contemporary crafters and artists.
The 16th Annual Margaretta Days Festival and Crafts Fair is sponsored by the Machias Historical Society and held on the Mall area of the University of Maine at Machias. The Festival celebrates our community's unique history as the "Lexington of the Sea" and the beginning of the American Revolution Downeast, specifically the "Battle of the Margaretta" - first Naval Battle of the American Revolution and beginning of the US Merchant Marines - and the "Battle of the Rim", when the British returned for revenge and were defeated by the Patriots and their allies, the Passamaquoddy, Maliseets and Penobscot nations.