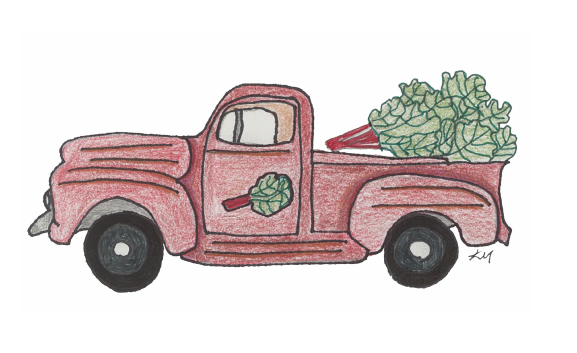 The Rhubarb Festival celebrates the under appreciated vegetable. There will be workshops about caring for plants & how to prepare rhubarb to eat and store, food competitions, food sampling, food sales, rhubarb plant sales, art projects, an obstacle course, and live music. Bring your recipe to share, make your prize rhubarb dish for competition & another one for folks to sample. Bring a chair, a bag for your purchases, a few dollars in your pocket, and bug repellent.
Rhubarb Art Display. Different pieces will be on display, some for sale, and others to be raffled.
Live and local music from start to finish with Billy Paul, Duane Ingalls, Jacob, and more!
Games for kids of all ages throughout the day will include a rhubarb stalk race, a 3-legged race, a toss game, croquet, hula hooping, and a Kendall Farm obstacle course.
Giclee Print Making with rhubarb leaves for a donation to support the Calais Middle/High School art program
Rhubarb recipe exchange, workshops, cooking competition.