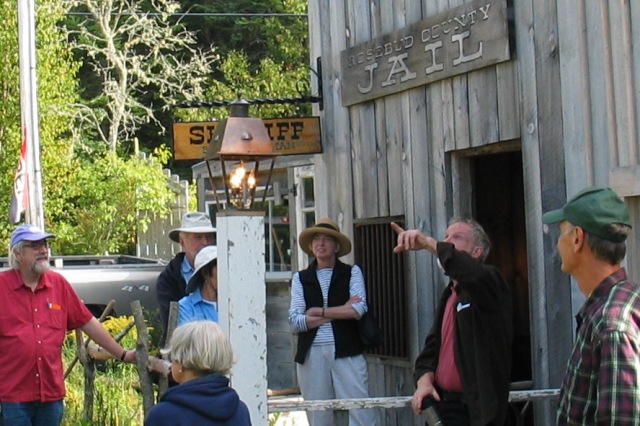 From May to October, sculptor, Peter Beerits gives eleven periodic 1-hour tours of Nellieville: a collection of buildings, installations, characters and creatures made (mostly) out of found objects. A Western town, juke joint, general store, church and clock tower share an eclectic campus with a jam factory (in a cottage. . .), shop, small tea room and several acres of orchard, woods and meadow.
In addition to developing Nellieville, Beerits makes and sells several dozen sculptures each year, ranging in size from pint-sized to monumental. His thoughtful tours are unscripted, informal and very popular.
Tour dates this season are May 19, June 2, June 16, June 30, July 7, July 28, August 11, September 1, September 15, September 29, October 13. No reservations needed.