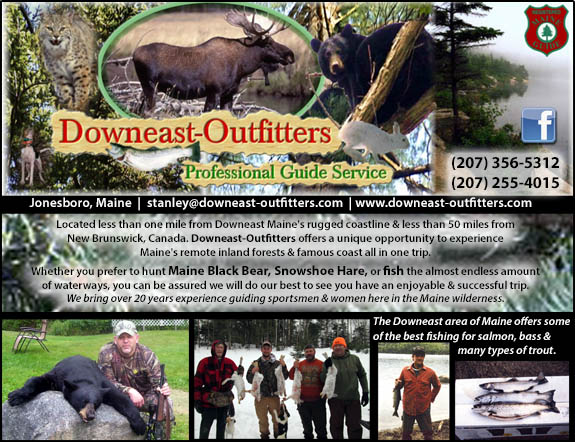 Photo Credit: Stanley & Carolan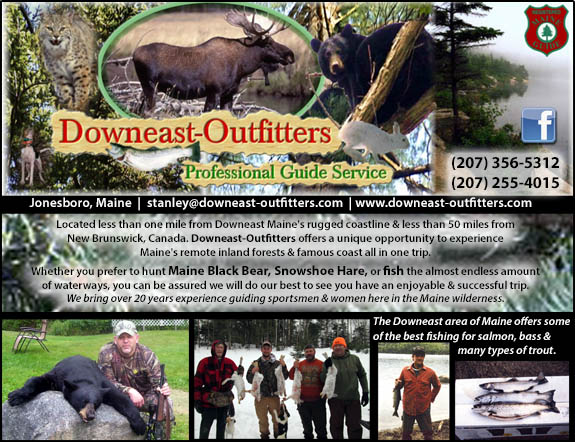 We are a small family run guide service, we offer guided fishing and hunting in Maine, with lodging and meals included in our price. Our Mission statement : "We take great pleasure and satisfaction in sharing Maine's beautiful wilderness with like sportsmen and women. Through our guided hunting and fishing trips, many have taken home their "trophy of a lifetime" and many return year after year! Our primary goals are to provide quality services and a "wicked good time".
Stanley Hubbard, Professional Maine Guide, has been a hunting and fishing guide for more than 25 Years and has been very successful at it. Our dedicated professional staff offer customized adventures in the wild, not on some game farm. We have access to thousands of acres of prime hunting land and endless amounts of rivers and lakes. Choose your "Wicked Good Adventure": Black Bear Hunting is our specialty! We've been doing this successfully for decades. Your choice to hunt "over bait" or with "hounds" Moose Hunt: We hunt most zones will skin and quarter your moose and/or transport to a qualified taxidermist. Bobcat: A rare, longwinded and cunning feline - a very challenging and rewarding hunt. Snowshoe Hare: Probably one of our most enjoyable and fun types of hunts, done with our well-trained beagle hounds. Fast paced and exciting, a challenge to your shooting skills. Fishing: Downeast Maine offers some of the best fishing for landlocked salmon, bass and many types of trout. Including sea-run trout. We also offer overnight camping/fishing trips on select rivers, which include canoes, tent, camp fires and star filled skies.
All of our hunting and fishing packages include: Lodging and home-cooked meals. You'll find our lodge clean and comfortable!