Mount Desert
The same magnificent splendor of Mount Desert Island, which attracted its earliest settlers to Somesville in the 1700's, awaits visitors to this day. The Town of Mount Desert includes six villages: Otter Creek, Seal Harbor, Northeast Harbor, Somesville, Hall Quarry, and Pretty Marsh.
In Otter Creek you'll find Acadia National Park's Blackwoods Campground, an inn, convenience store, and hot showers for campers. Across from the campground's entrance is Cadillac Mountain S Ridge trail, a popular hiking trail leading to Cadillac Mountain. Beyond Otter Creek on Otter Cliff Road are breathtaking views of ocean and cliffs.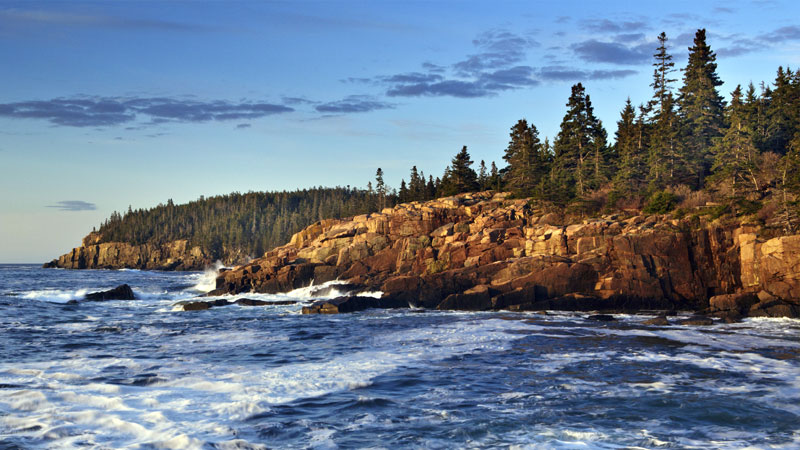 Seal Harbor is the home of many stars, royalty, politicians, and their beautiful large lovely old estates. It is also the home of the beloved Jordan Pond House—and their popovers. The Stanley Brook Entrance to the park is across from Seal Harbor Beach, a public sand beach. There is a town dock for local fishermen, lobstermen, yachtsmen, and charter boats—Seal Harbor sports an inn, stores and Congregational Church.
The hub of the Town of Mount Desert is Northeast Harbor. Quiet in the winter, the village bustles in the summer. Boasting many amenities, including tennis courts, a golf course, a marina, and boating of all kinds, Northeast Harbor is the departure pint of the ferry to the Cranberry Islands. Meander past a museum, galleries, gift shops, clothing stores, restaurants, a grocery/liquor store, and a hardware store. The most outstanding attraction is the harbor itself, filled with luxurious yachts and sailboats during summer months and a local fishing fleet in the winter. Visitors will enjoy a broad range of activities, from summer concerts to fabulous auctions.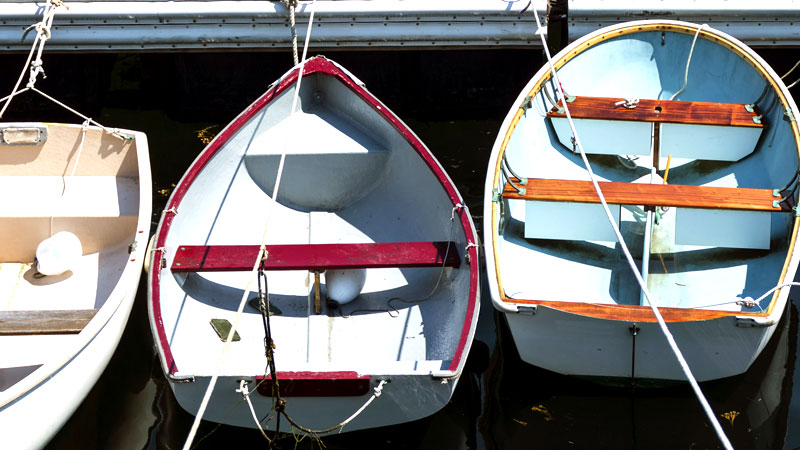 In Somesville, visitors be charmed by white picket fences, mountains meeting the sea, antiques, a theater, fire department, bank, church, and classic convenience store. Somesville has one of the most photographed bridges in the state, located a few feet from the white clapboard library.
As its name implies, Hall Quarry once had a booming stone quarry industry. The United States Mint in Philadelphia, the Brooklyn anchorage to the Manhattan Bridge, and the bridge over the Potomac at Washington are built of Hall Quarry granite. The village boasts a spectacular view of Somes Sound, the only natural fjord on the eastern coast of the continental United States. Here you will find a working boatyard and campgrounds.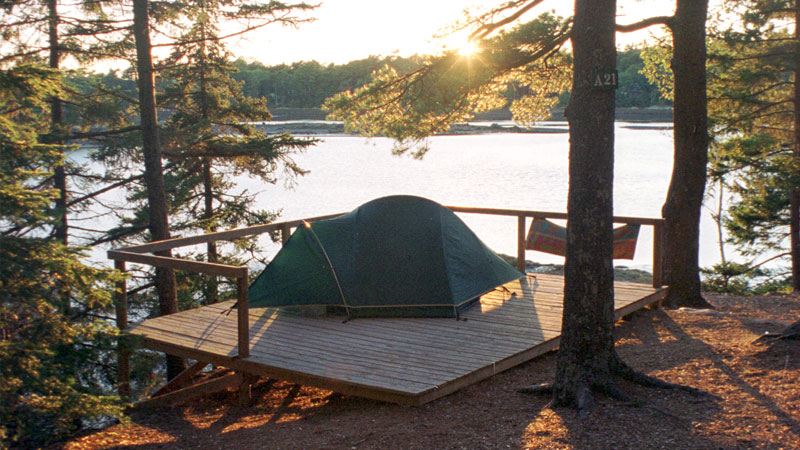 The scenic hamlet of Pretty Marsh borders Blue Hill Bay on the western edge of Mount Desert Island. Set amid a shady forest of fragrant spruce trees, the Pretty Marsh Picnic Area, part of Acadia National Park, is an ideal spot to enjoy an outdoor lunch or snack with family and friends. Visitors looking for a little bit of solitude and understated coastal beauty will find it here. And the western exposure of Pretty Marsh makes it the spot for spectacular sunsets out over Bartlett Island.
Visitor Resources: Mount Desert Chamber of Commerce | Mount Desert Island Historical Society | Maine Granite Industry