Acadia National Park
A centerpiece of the DownEast Acadia region, Acadia National Park protects the natural beauty of some of the highest rocky headlands along the Atlantic coastline. Abroad variety of habitats are found throughout the park. Many features celebrate the area's rich cultural heritage.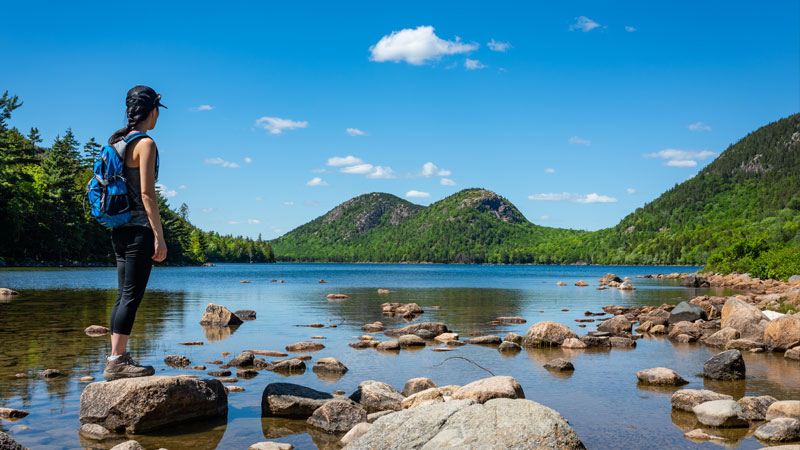 Located on Mount Desert Island, the park sits about halfway between New Hampshire and New Brunswick, Canada. The 80,000-acre island itself is 18 miles long, 14 miles wide, and roughly shaped like a lobster claw and is connected to the mainland by a short bridge and causeways.
Tourism has been a thriving industry on the island since the mid-1800s, beginning with the painters of the Hudson River School and summer rusticators. At the end of the century, the Rockefellers, Morgans, Fords, Vanderbilts, Carnegies, and Astors chose to spend their summers here transforming the island with their elegant estates, euphemistically called "cottages."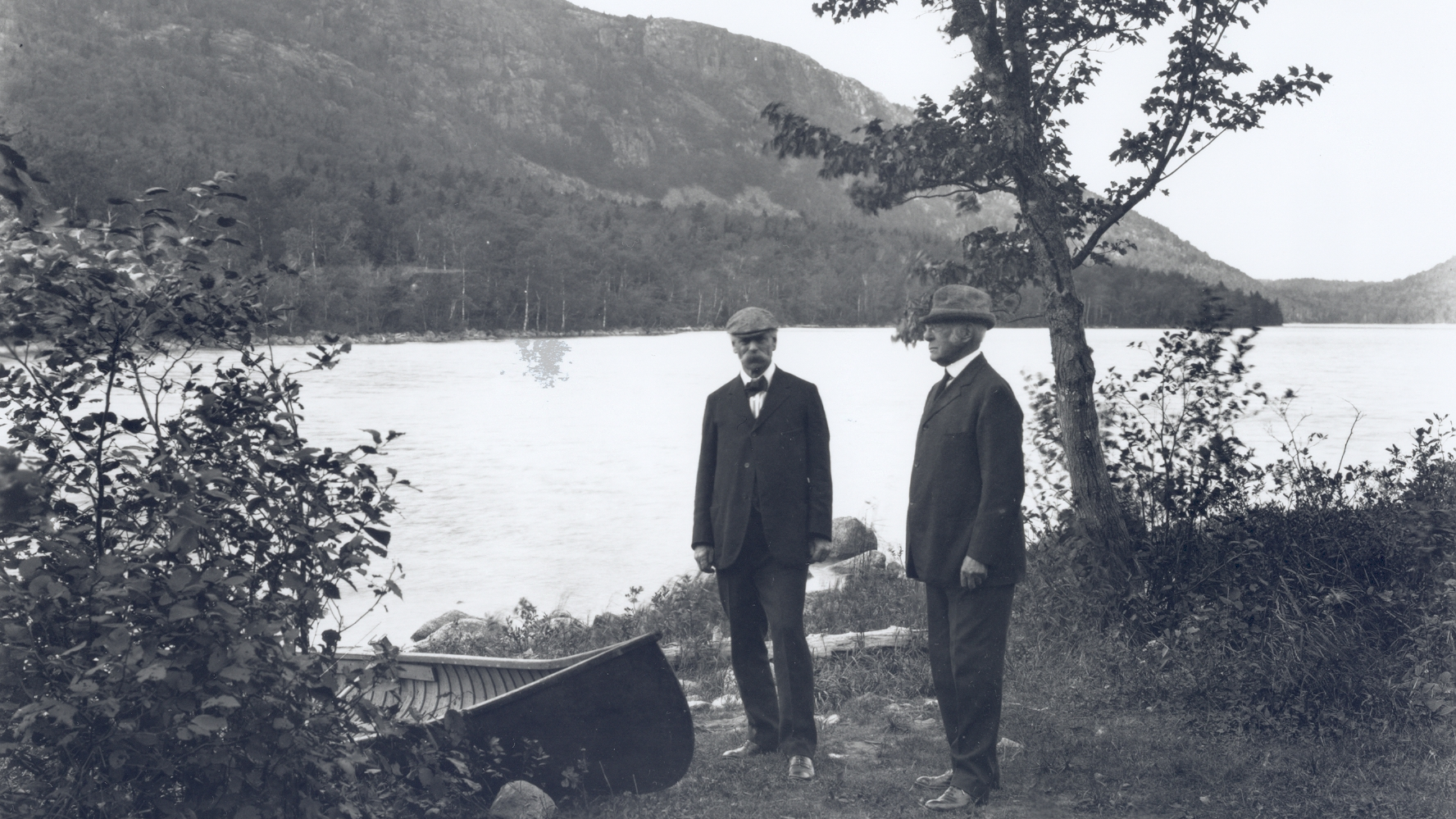 At the turn of the century, George B. Dorr, a tireless spokesman for conservation, devoted time and fortune to preserving the Acadian landscape, presenting an initial 5,000 acres of land to the federal government. In 1916 President Wilson announced the creation of Sieur de Monts National Monument. More land was acquired, and in 1919, President Wilson signed the act establishing Lafayette National Park, the first national park east of the Mississippi. On January 19, 1929, Lafayette National Park was renamed Acadia National Park by an act of Congress.
Millions of visitors have discovered the simple pleasures of "ocean, forests, lakes, and mountains" for over a century in the park's more than 47,000 acres. While 30,000 acres of Acadia National Park are on Mount Desert Island, additional acreage is located across Frenchman Bay on Schoodic Peninsula and various islands. Today visitors enjoy 27 miles of historic motor roads, 158 miles of hiking trails, 45 miles of carriage roads, four campgrounds, bicycling, bird watching, climbing, picnicing, horse back riding, fishing, paddling, sightseeing, swimming and tidepooling.
Because the park sees typically 3.5 million visits a year and in 2020 has implemented new guidelines and travel restrictions, we recommend you plan. Before you come to Acadia, visit the National Park Services site to learn about current conditions, operating seasons, road conditions, services, activities, etc. From now on, vehicle reservations will be required to access certain popular attractions in the park.
Visitor Resources: Acadia National Park | Visit Bar Harbor