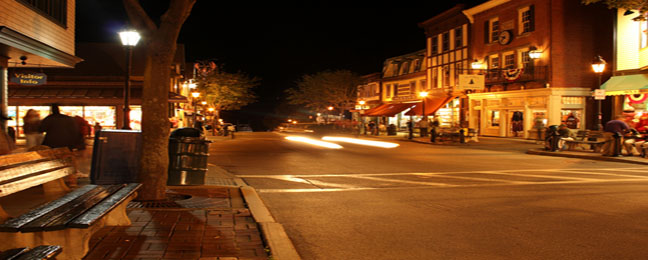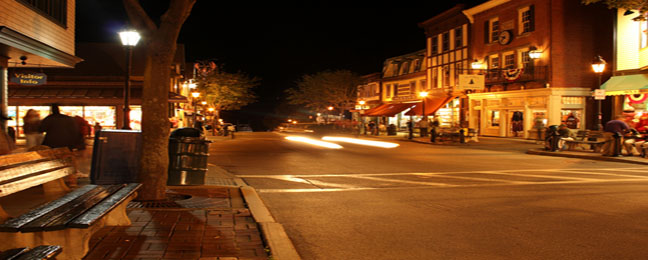 Arts & Entertainment in Bar Harbor
The iconic landscapes of Mount Desert Island have been attracting artists since the mid-1800s, when Thomas Cole and Frederic Church of the Hudson River Valley School of Painting in New York first traveled here to capture on canvas the inspiring scenes of this very special place on the Maine coast. And ever since then, millions of visitors have been attracted to the incredible natural beauty that is Acadia, to discover for themselves the many wonders of this scenic island paradise.
For art and music lovers, Bar Harbor is home to a host of galleries, shows and festivals. Wander the streets and browse the shops of town to discover paintings and prints of island landscapes, colorful Native American art, Maine-made crafts, tourmaline jewelry, clothing and much more.
The week-long Legacy of the Arts Festival,held annually in late June, celebrates the rich history of art, music, and Wabanaki culture of Bar Harbor with concerts, art exhibits, demonstrations, workshops, lectures, artist get-togethers, garden walks, and historic tours—some 50 events in all throughout the week. More than 30 venues throughout Bar Harbor host this impressive event chock full of local art, theater, concerts, crafts, and tours.
The Bar Harbor Music Festival, a popular month-long event in July, features wonderful performances by aspiring musicians, singers, and composers. Concertgoers will enjoy everything from string orchestras, jazz, brass, and pops to recitals, chamber music, and opera at a variety of venues around Bar Harbor.
Enjoy a few good laughs at the local comedy club with professional comedians from Chicago, New York, and Los Angeles, or visit the art-deco movie theater for first-run movies, local theater productions, and well-known talent acts from across the country.
Try a round of mini-golf for good family fun. Or take in the Great Maine Lumberjack Show for a thrilling display of good old Maine axe throwing, log rolling, underhand chopping, power hot sawing, crosscut sawing, and pole climbing.
Watch your favorite sporting event on big screen TVs at one of the local sports bars while enjoying a cold beverage and good food. Pop into a tavern for a local microbrew ale or cocktail and some hearty pub food, and relax with family and friends over a friendly game of darts or billiards. Live entertainment and dancing is available at a number of bars and nightclubs, which feature not only a full menu of delicious dinner selections and drinks, but a variety of bands and solo artists and music ranging from jazz and blues to folk and rock. Whatever arts and entertainment options you choose you'll no doubt have plenty of fun in Bar Harbor!