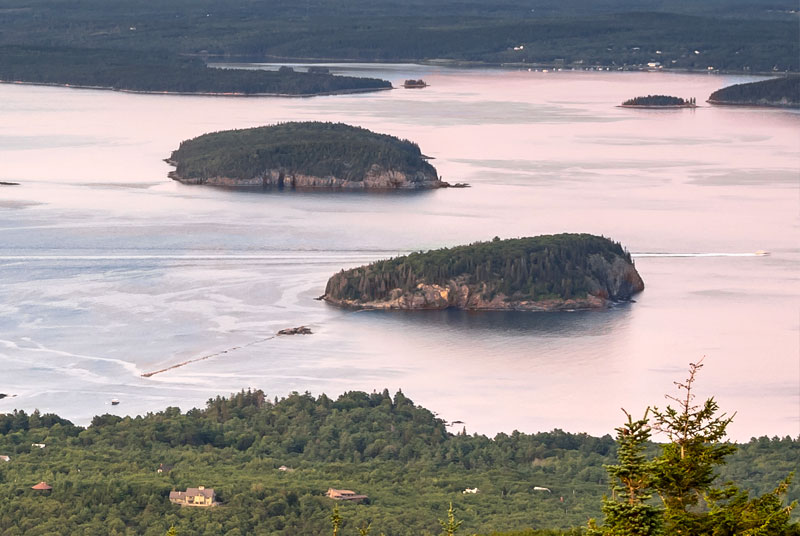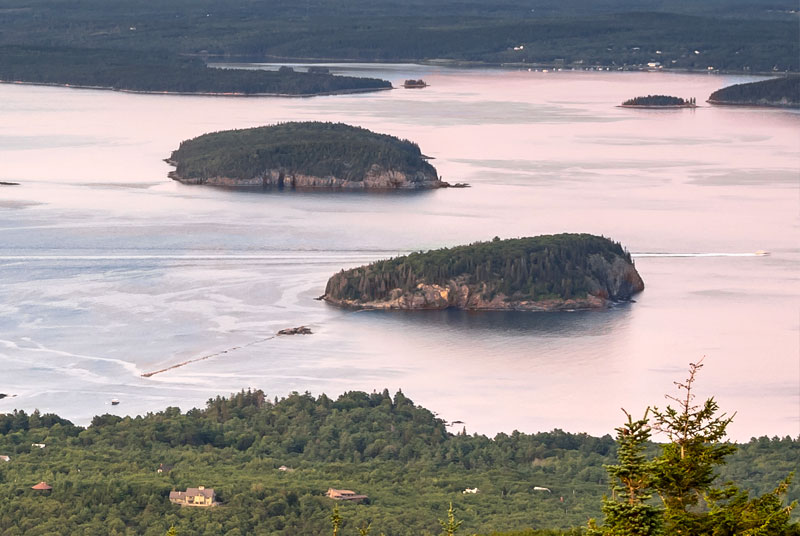 Bald Porcupine Island
The rugged, evergreen-capped Porcupine Islands lie just offshore from Bar Harbor and Mount Desert Island in the waters of Frenchman Bay. The island archipelago consists of five islands: Bald, Long, Sheep, Burnt Porcupine, and Rum Key. Burnt Porcupine Island is privately owned, while the others are part of Acadia National Park.
The Porcupine Islands have a long history as a hiding place. During the French and Indian War, French gunboats often hid among the islands waiting to ambush British ships. It is thought that Frenchman Bay got its name from these early events. In Prohibition times, rum runners frequented Rum Key on their illegal liquor forays to and from Canada.
For a landlubber's look at the Porcupine Islands—especially Bald Porcupine--take a scenic walk on the Bar Harbor Shore Path. Winding along the seawall, enjoy the lovely homes and inns and the manicured lawns to your right and the scenic views of Frenchman Bay always on your left. Near the south end of the walk, Bald Porcupine Island dominates the scene to the east. At low tide the breakwater between the island and Cromwell Harbor is visible, waves lapping along its granite margins. The breakwater helps protect the harbor from strong ocean storms. Bald Porcupine and the other islands in the group are good examples of roche moutonnées, or sheepbacks (also known as whalebacks), which describes their profile as shaped by glaciers long ago.
Another possibility is to walk across the sand bar from Bar Harbor to Bar Island, a fun jaunt of about a mile each way. Great views of Bald Porcupine, Bar Harbor, Frenchman Bay and the mountains of Acadia National Park are possible from the high point of the island. Interestingly, Bar Island was once known as Bar Porcupine Island.
Get a closer look at Bald Porcupine Island by way of a sea kayak or tour boat, which will likely include sightings of eagles, herons, and a wide variety of seabirds, as well as porpoises and seals. The Porcupine Islands paddle is a popular 4-6 mile route of intermediate difficulty. And a number of private vessels operate charter sightseeing cruises to the islands.
Visitor Resources: Southwest Harbor Library Digital - The Porcupine Islands