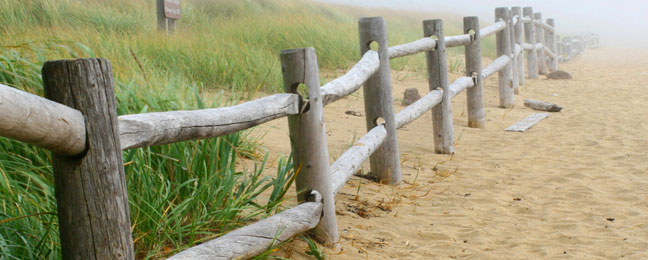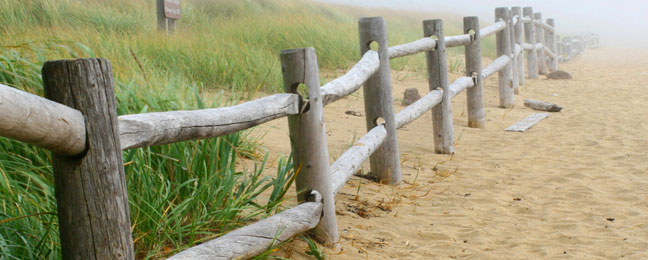 Beaches of Acadia National Park
On warm and sunny summer days, visitors to Acadia National Park can enjoy a refreshing swim and relax in the sand in the pleasant sunshine at two popular swimming spots, Sand Beach on the eastern side of Mount Desert Island not far from Bar Harbor, Echo Lake on the western side of Somes Sound, just outside Southwest Harbor.
Along the Park Loop Road just beyond the Sand Beach Entrance Station is Sand Beach, a beautiful quarter-mile stretch of sandy beach nestled into Newport Cove between the cliffs of Great Head and the steep rock walls of The Beehive. The beach offers plenty of room to relax in the sun and play in the sand after a bracing swim in the chilly ocean waters. Nearby are a wealth of popular park attractions, like Thunder Hole and Otter Cliffs. Hiking trails lead to Great Head and The Beehive.
Picturesque Echo Lake is nestled beneath the towering Beech Cliffs and the mass of Beech Mountain. The warm freshwater lake provides beachgoers with a stark contrast to the cold ocean. Relax on the sands of the compact beach and enjoy the wonderful view down the lake, set amid a jumble of pink granite mountains. The designated swimming area makes this a popular swimming choice for families with small children. Seawall and Bass Harbor Head Lighthouse are nearby park attractions.
Sand Beach and Echo Lake are staffed by lifeguards from Memorial Day through Labor Day. Both beaches feature restrooms, changing rooms, and water fountains. The Island Explorer shuttle bus serves each location.
Visitor Resources: Echo Lake | Sand Beach | Swimming in Acadia National Park