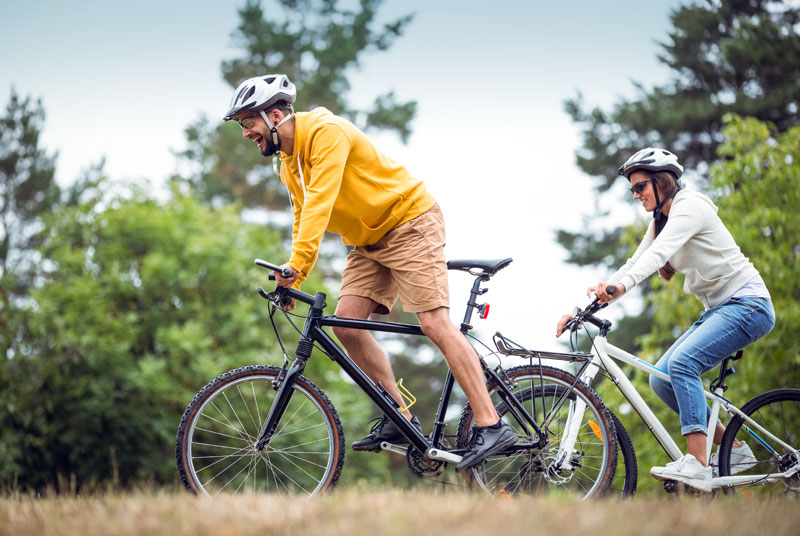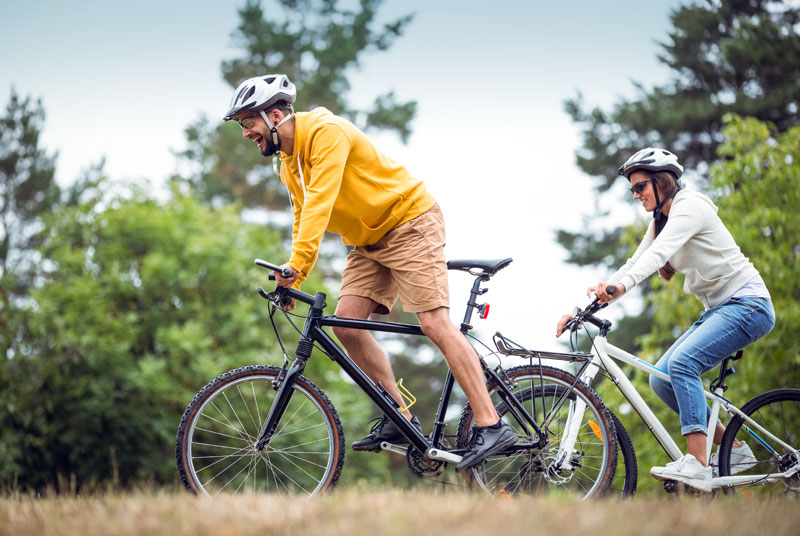 Biking on the Schoodic Peninsula
Bicyclists have plenty to enjoy on the Schoodic Peninsula, both within the peninsula's national parklands and beyond to the local villages and charming byways.
The Schoodic portion of Acadia National Park includes 8.3 miles of hard-packed gravel bike paths, which offer spectacular views along their winding, wooded routes. Bikers will pass a cove frequented by seals, the bare-granite-top of Buck Cove Mountain, and expansive views of the Atlantic Ocean. Bikers also have the opportunity to bike on the paved loop road. (On the road, bikers must follow the road's one-way traffic flow; on the paths, bikers should ride single-file and yield to walkers.) Both options offer routes that range from easy to challenging. Since there's little traffic here, and the one-way loop road makes it easy for cars to pass you, these are exceptionally pleasant rides.
Imagine a quiet ride along this secluded shoreline, then stopping for a picnic at Frazier's Point, where you'll enjoy the sight sailboats in the distance and the waves swooping onto the rocks. You can even lock up your bike and take a hike on one of our trails. Then continue onward, perhaps taking a turn into our Schoodic Education and Research Center, which hosts research and citizen programs throughout the year.
And don't forget the areas outside of the park! All of that wonderful coastal scenery extends into the surrounding villages, which are the epitome of charm and offer easy-riding streets and lanes. Wheel into Winter Harbor to sample the country store and small restaurants, or take a different turn toward Corea, a classic fishing village whose lanes seem to wander forever, dotted by galleries, lobster shacks, and salt marshes.
The free Island Explorer makes your ride especially easy with built-in bike racks and friendly drivers who will stop anywhere.
Visitor Resources: Schoodic Institute | Island Explorer | Bicycling in Acadia National Park