Brooklin
A small, lively village at the southern end of the Blue Hill Peninsula, Brooklin was initially part of a larger town. When Sedgwick broke off and formed a separate town, the name changed to Brooklin, after the brook line, which separated the two towns.
The town is home to boat builders, artists, writers, musicians, and potters. Brooklin's beautiful, rural landscape provided the setting for many of E. B. White's books, such as Charlotte's Web and Stuart Little.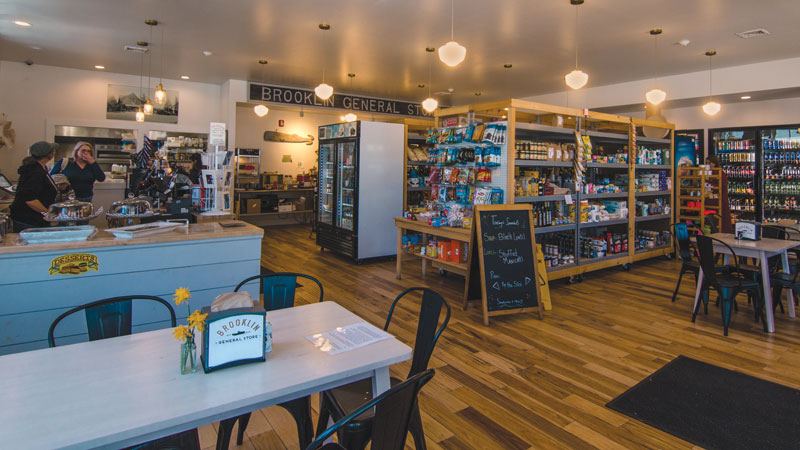 Visitors should stop in at The Brooklin General Store for coffee and conversation. Brooklin Inn on Route 175, offers fine dining on the first floor and casual fare at the Irish pub on the lower level.
With excellent harbors, the main occupations early on were fishing and seafaring. By 1859, there were boot and shoemaking factories, as well as two barrel manufacturers. Later the town became known for its smoked herring and the canning lobster.
Today the town is home to several boatbuilding yards, specializing in world-class wooden boat design and construction. Brooklin is surrounded by some of the premier sailing waters on the East Coast, and each year it hosts the Eggemoggin Reach Regatta.
In his essay "Home-Coming," author E. B. White describes Brooklin. "Familiarity is the thing— the sense of belonging. It grants exemption from all evil, all shabbiness." One visit to this charming coastal town, and you will be hooked, or at least that's what the locals say.
Visitor Resources: Blue Hill Peninsula Chamber of Commerce | The WoodenBoat School | Brooklin General Store | Brooklin Inn