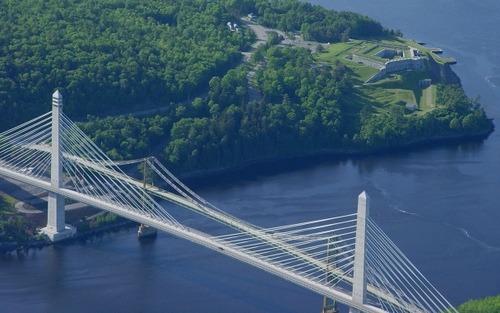 Photo Credit: Traci Hosmer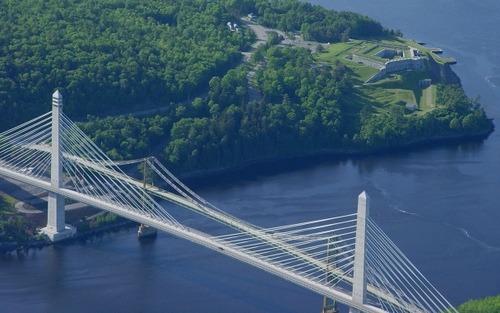 Bucksport
Bucksport is the location of the Penobscot Narrows Bridge and Observatory, an engineering marvel with the nation's only 420-foot observation tower, and is situated just across the Penobscot River from historic Fort Knox.
You can shop, hike, canoe, kayak, enjoy a movie, eat ice cream, wander the riverfront trail, and relax with a great cup of coffee in Bucksport. Enjoy a day exploring Historic Fort Knox. Boating in Penobscot Bay is a great way to enjoy the warm months. In the winter the area boasts snowshoeing, cross country skiing or snowmobiling on a vast network of trails. Don't forget to ask about the eerie mark on Jonathan Buck's gravestone for a bit of local history and lore!
Bucksport is home to many festivals with reflect its rich history - Penobscot Narrows BridgeFest, the Bucksport Bay Festival, Blessing of the Boats, Orland River Day, Searsport Fling into Fall, and the Spirit of the Holidays events keep the Bucksport area hopping all year round!