Campobello Island
Campobello Island sits at the entrance to Passamaquoddy Bay, adjacent to the entrance to Cobscook Bay, and within the Bay of Fundy and is one New Brunswick's Fundy Islands. The island has no road connection to the rest of Canada; the Franklin Delano Roosevelt Bridge connects it to nearby Lubec. Reaching mainland Canada by car without driving across an international border is possible only during the summer season. It requires two separate ferry trips, first to nearby Deer Island, then to L'Etete.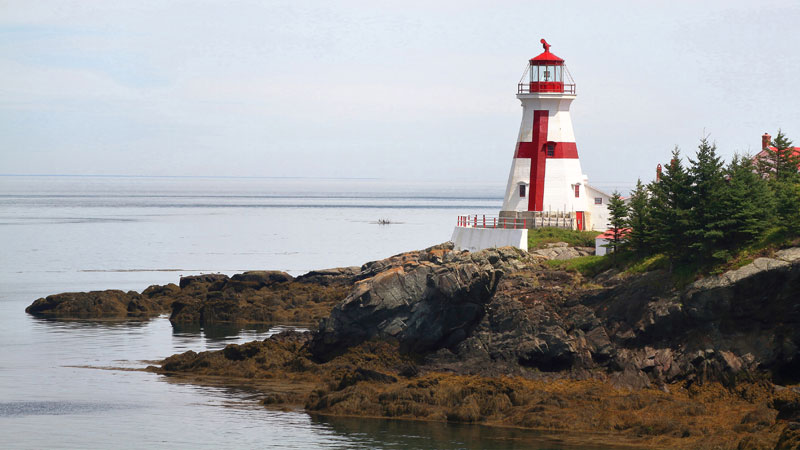 On the north of the island is a high bluff headland, East Quoddy Point and Lighthouse. On the west are Charley Point and the Mulholland Point navigation light. The two primary attractions on the island are Herring Cove Provincial Park and Roosevelt Campobello International Park.
Herring Cove Provincial Park is a nature-lover's and a hiker's delight offering several unique trails of varying lengths. Around the long beach, you will find sea urchins, a rich bog, and sheer cliffs. The park also features a 9-hole golf course and restaurant.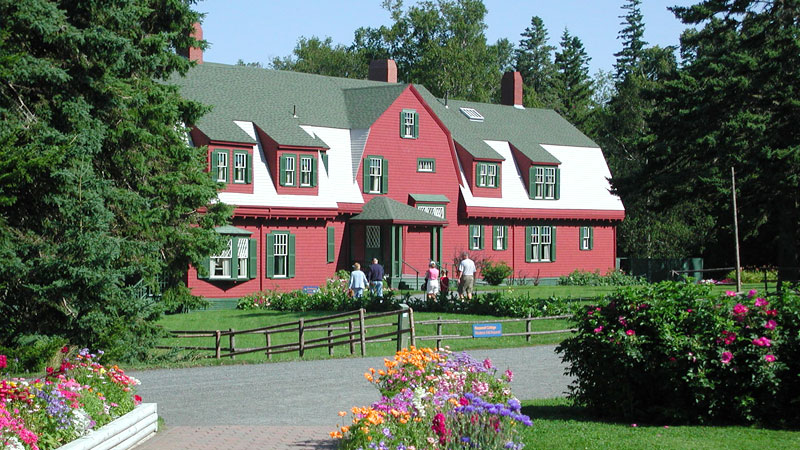 Visit Roosevelt Campobello International Park, take a guided tour of the Roosevelt summer "cottage" and the grounds where you will learn more about the Roosevelts and Campobello Island history. Enjoy Tea with Eleanor, as an expert park guides tell the story of Eleanor's life on the island and her many accomplishments. Open May to October, the park was established to preserve the memory of Franklin and Eleanor Roosevelt and to honor the legacy of friendship between two great nations.