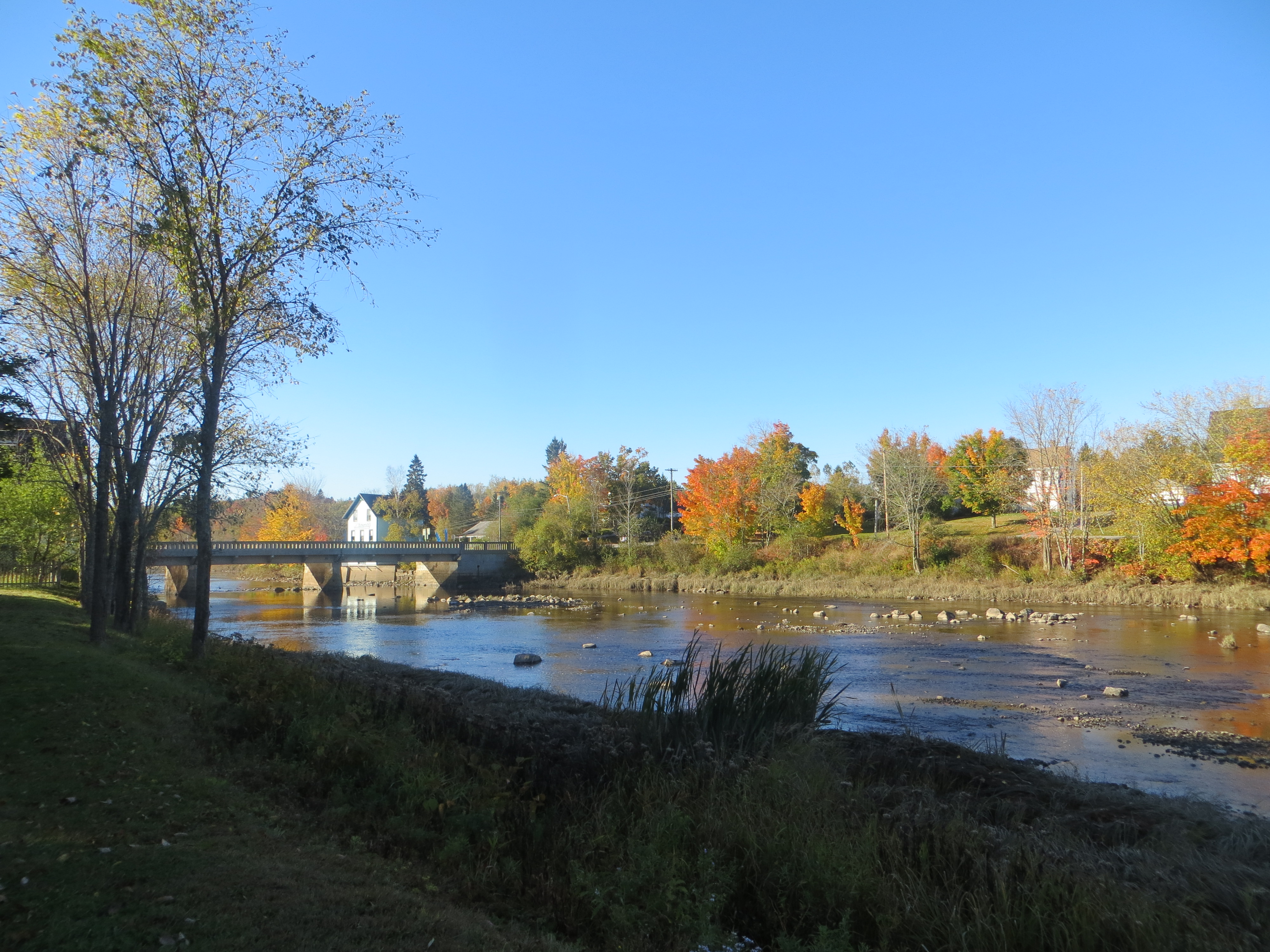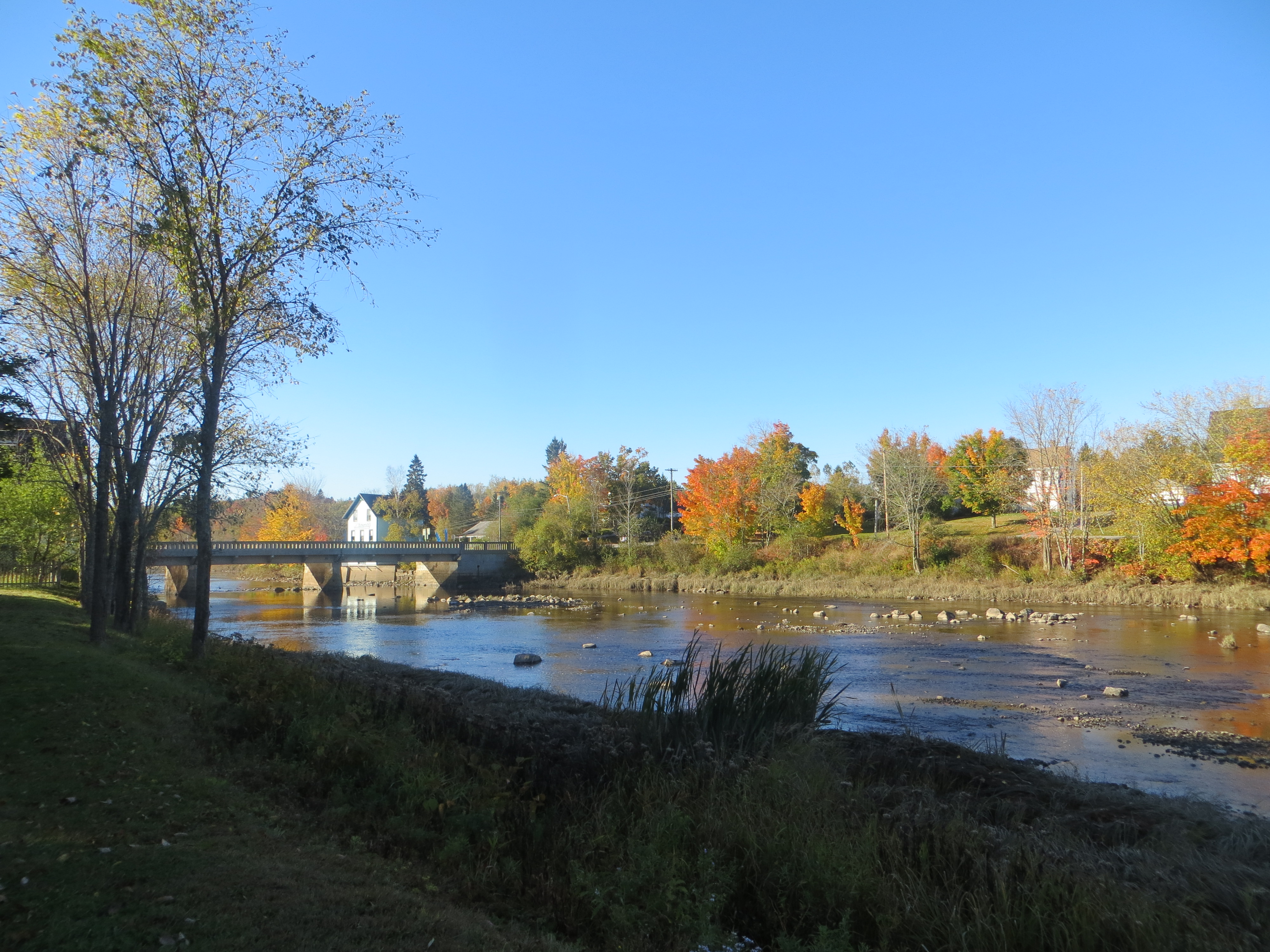 Cherryfield
Cherryfield is a historic lumbering village built on the Narraguagus River and boasting a downtown historic district of over 75 acres spanning both sides of the river. This National Historic District contains 52 substantially intact contributing structures in Federalist, Second Empire and Victorian styles. The Historical Society offers a self guided walking tour along Main Street and historic Campbell Hill.
Legend has two different versions of how Cherryfield got its name. One is for the cherry trees that line the river and bloom in spring. The other story says that the blueberry barrens, which turn bright red in fall, resemble fields of cherries.
Cherryfield is known as the Wild Blueberry Capital of the World! Wyman's of Maine, located at the northern edge of Cherryfield, is one of the largest wild blueberry producers in the world! (The factories and a sample of their vast holdings of blueberry barrens are visible from Route 193 north, about 10-15 minutes out of Cherryfield.)
Cherryfield contains antique and gift shops, an old-fashioned general store, a B&B offering English Tea, and hosts Destination Cherryfield and Cherryfield Days, both annual hometown celebrations with local crafts, music, and home-cooked food.
Downtown Cherryfield offers a leisurely stroll around the Narraguagus River with several pocket parks for picnicking, fishing, and enjoying the meander of the water. Just outside of town are blueberry and vegetable farms, a winery, and an alpaca farm, all offering fresh products and farm tours.
The Great Heath, a 6,000-acre wilderness area containing the largest raised bog ecosystem in Maine, offers remote paddling and bird watching opportunities just a short drive from Cherryfield—but you'd better ask a local for directions! The Maine Ice Age Trail passes through the vast blueberry barrens, where the glacial influences on the Downeast Landscape are incredibly visible.
The Downeast Sunrise Trail, a segment of the East Coast Greenway, is easily accessible from the Cable Pool boat launch, also the starting point for a peaceful paddle up the Narraguagus River. (The Downeast Sunrise Trail is an 85-mile, multi-use rail-trail conversion through undeveloped forests and wetland, with awesome views of mountains and lakes; and linking Bold Coast communities from Steuben to Pembroke.)
Breathtaking scenery and numerous opportunities for paddling, fishing, wildlife-viewing, hiking, camping, and swimming in clear, quiet lakes are just a few minutes drive out of town along the Black Woods Scenic Byway, which intersects with the Bold Coast Scenic Byway in downtown Cherryfield.