Columbia and Columbia Falls
As you head east along U.S. 1 past Cherryfield through the rocky blueberry barrens and forests, you will come upon the towns of Columbia and Columbia Falls. Originally one town, Columbia Falls was incorporated as a separate town in 1863.
Columbia's center, known as The Four Corners, is a compact and comprehensive area offering grocery and general stores, a drive-in restaurant offering excellent fried seafood baskets, a gas station, a thrift store, and even a sugar shack. Several small farms just outside the center offer visitors a chance to learn about farming life.
Not far off the beaten tracks are endless miles of dirt roads winding through vast blueberry barrens. Pea Ridge Road offers broad views of the Pineo Ridge delta, moraine, and peat bog. The glaciers left these features as they receded at the end of the last Ice Age. There are also acres of wild blueberries barrens on private land along the ridge that you can see as you drive along.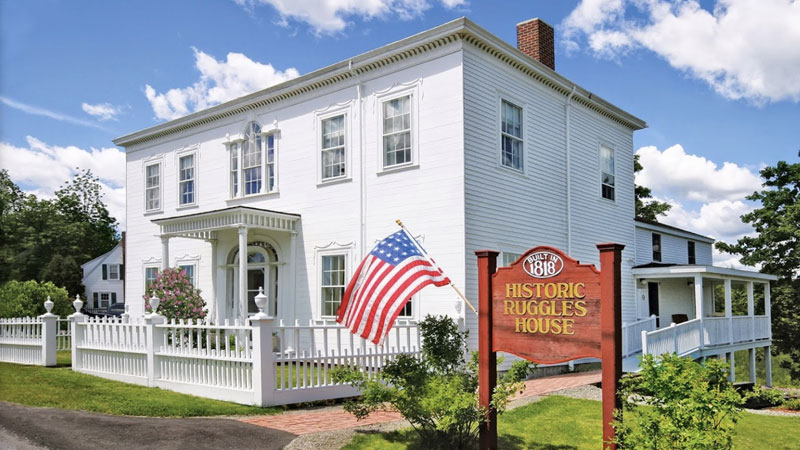 Columbia Falls contains many historic homes in its walkable village, including the Historic Ruggles House Museum, which showcases Federal Design and Adam Ornament, including a flying staircase and original furniture.
The town is also the home of Wreaths Across America. Each December on National Wreaths Across America Day, they coordinate wreath-laying ceremonies at Arlington National Cemetery, as well as at more than 1,600 additional locations in all 50 U.S. states, at sea and abroad. Their museum features hundreds of photos, military memorabilia, and awards, plus a 15-seat theater showing a video explaining the origin of the organization.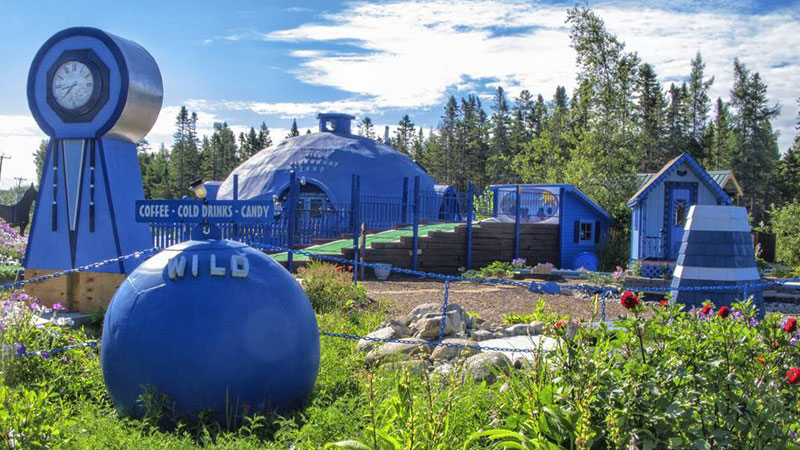 On the eastern side of Columbia Falls, one can't miss the giant blue dome of Wild Blueberry Land. Family- and farmer-owned, this genuine American Roadside attraction offers a museum, blueberry themed landscaping, and a shop and bakery offering everything blueberry. Try the wild blueberry Needham for a real True Maine treat.
Visitor Resources: Maine Ice Age Trail | Historic Ruggles House Museum | Wild Blueberry Land | Wreaths Across America | What are Maine Needhams