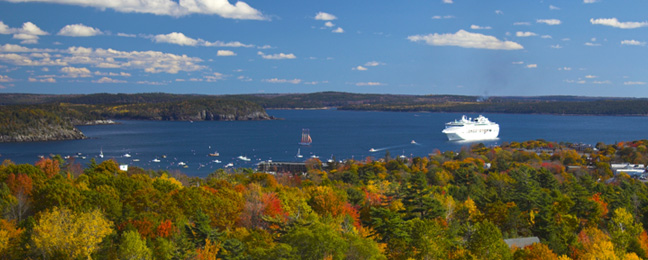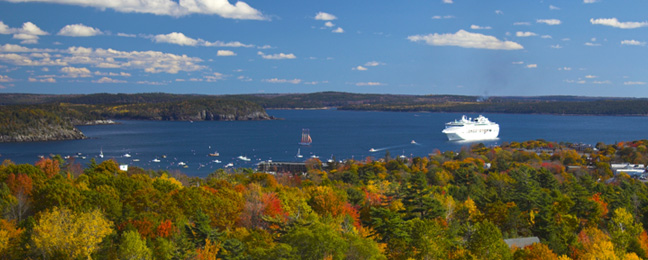 Cruises
Because of our seafaring history, life on the water is a tradition that runs very deep.
Local lobstermen often run tours to islands or around bays and harbors to watch wildlife, to view the amazing scenery and sunsets, and to try your hand at the backbreaking work of lobster fishing. Take a day trip and finish your day with a lobster bake!
Other tours include puffin or whale watching excursions or mail boats and ferries to islands such as Frenchboro, Cranberry Isles, or Isle au Haut for a glimpse of a quieter more independent lifestyle. Or tour the Penobscot River rich in history and for a great view of the Penobscot Narrows Bridge and Observatory from the water.
And if you like sailing, make sure to try one of the many tours offered on a Schooner. There is nothing like it and you might even be able to help hoist some of the sails.
There are also cruise ships visiting our ports such as Eastport, Bucksport and Bar Harbor - a great way to get a flavor of our area, so you can come back and explore it more later!