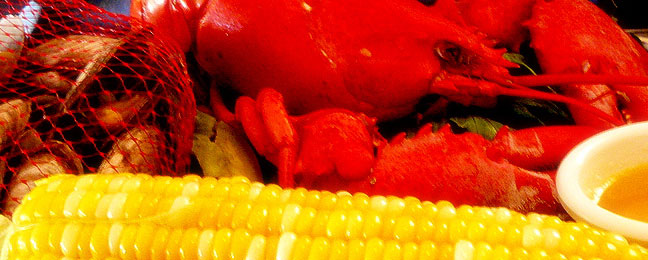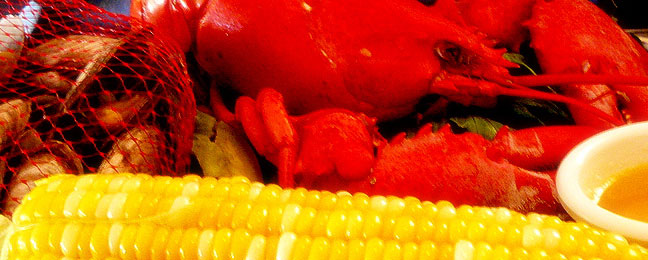 Dining in Bar Harbor
The burgeoning restaurant scene in Bar Harbor features a wide range of dining experiences and something to satisfy most every taste and budget, from steaks and seafood to a variety of local favorites, international dishes, heart healthy fare, and vegan and vegetarian options too. Enjoy fine dining, casual eating, pubs, cafes, and breweries; whatever suits your culinary desires for dinner, lunch and breakfast, Bar Harbor has it.
Maine lobster is a perennial favorite of Bar Harbor visitors, and for good reason. Whether you stop at a roadside lobster pound or enjoy it on a white table cloth, there's nothing quite like a Maine lobster, fresh from the ocean, and rich and sweet. Lobster can be enjoyed in so many ways too, as a lobster roll sandwich, lobster stew, lobster Newburgh, or as part of a shore dinner complete with clams and mussels, chowder, corn-on-the-cob, and baked potato.
Eating a Maine lobster takes some patience and finesse at first, but there is always a Maine lobster expert around happily willing to show you how to crack the shell and extract the meat, which is delicious when dipped in fresh drawn butter before devouring.
Bar Harbor is known for other seafood specialties as well, like clams, scallops, shrimp, crab, and haddock, all fresh from Maine's cold ocean waters. Or dine on a juicy, hand cut steak, prime rib, roasted chicken, BBQ ribs, or pasta specialties, soups, and salads and so much more. And don't forget to save room for dessert; strawberry shortcake is a Maine coast summer favorite.
Settle in at a tavern for a pint of beer and a hearty burger or sandwich, kick back with a cocktail and appetizers on an outdoor deck, or cozy up to a wood-fired pizza with all the toppings. Mexican, Chinese, Italian—you can find and enjoy plenty of local and international flavor in Bar Harbor. Kid's menus, too, ensure good eats for the youngsters.
And if you haven't tried Maine's famous blueberry pancakes for breakfast—Maine is the Blueberry Capital of the World after all—then give it a try, along with a dollop of creamery butter and a dose of pure Maine maple syrup.