Downeast Acadia Birding Trail and Festivals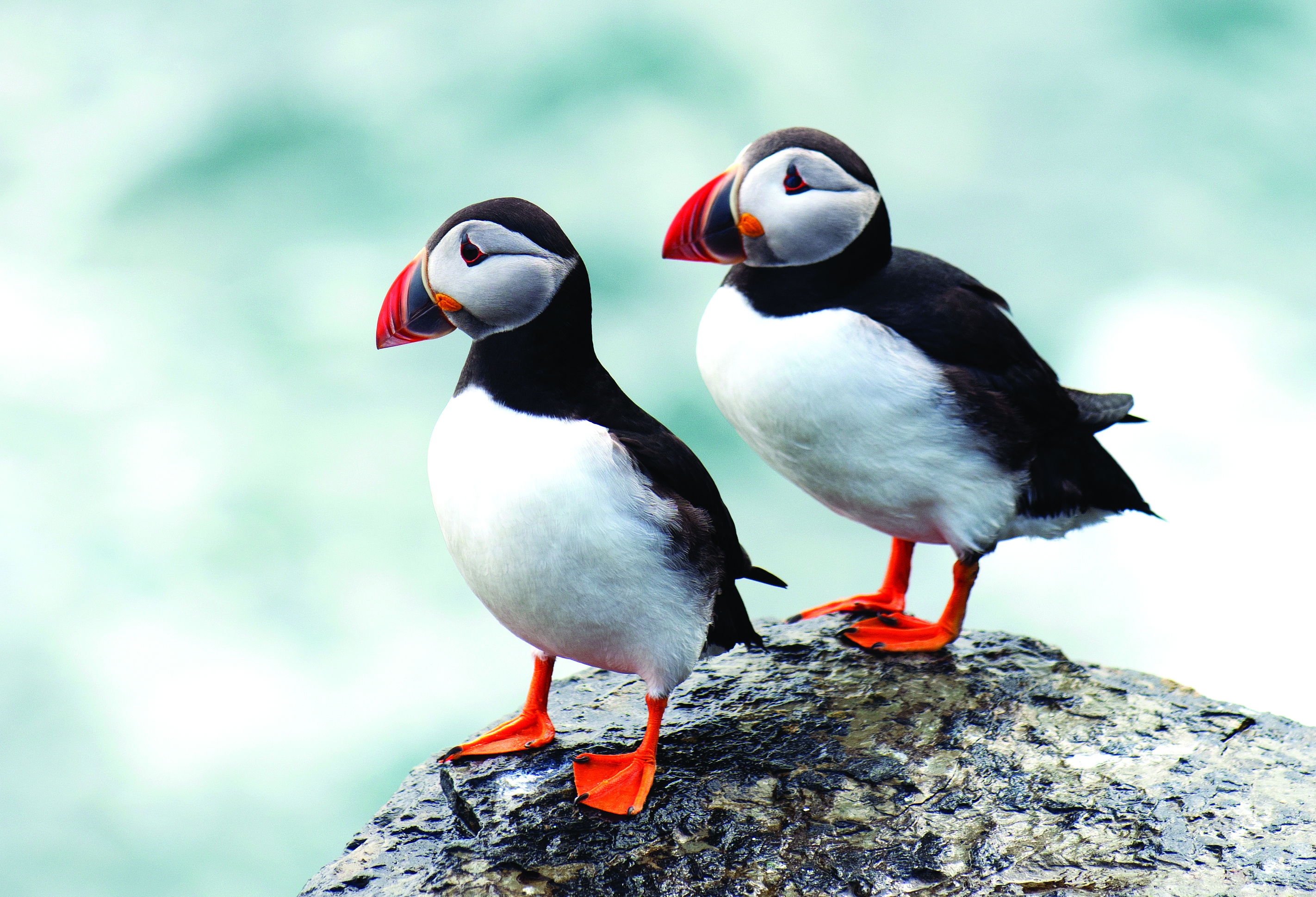 Birding enthusiasts will find plenty to love along the DownEast Acadia Birding Trail, which includes the lands of Acadia National Park, national wildlife refuges, public reserved lands, and state parks.
Maine is one of North America's top birding destinations, and the DownEast Acadia is the furthermost extreme of many migratory species' range. You'll hear songbirds and see the beautiful colorations of ruby-crowned kinglets and Atlantic puffins, spy the elusive spruce grouse and thrill to the majestic flight of hawks and eagles. The call of the loon will stir your soul. Then in the winter, you might spot a snowy owl.
Holbrook Island Sanctuary State Park, on Penobscot Bay, offers old trails that provide ideal viewing. On Blue Hill Mountain, migrating raptors glide in from across the bay. The Wildlands in Orland is a 4,300-acre preserve that welcomes multiple uses and has an extensive viewshed. Check out the nesting peregrine falcons at Acadia National Park, then visit the beaches to view purple sandpipers skittering on the sand. The Great Wass Island preserve, the Cutler unit of the Bold Coast Trails, the South Lubec sandbar, the Edmunds and Baring divisions of the Moosehorn National Wildlife Refuge and the Downeast Lakes Land Trust in interior Washington County will all have you tallying birds on your life list!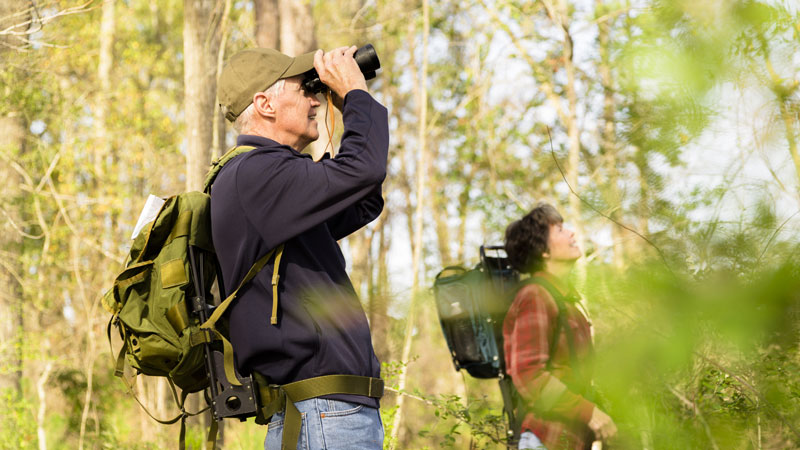 Wings, Waves & Woods Birding Festival – Postponed to 2021 Wings, Waves & Woods, held annually in May, provides islanders and visitors the opportunity to pick and choose from numerous birding and art activities, or simply take time to explore.
Weekend guided walks led by experienced and active birders. Boat tours offered for an up-close look at seabirds, as well as seals and porpoises. Welcome packets, including bird lists, nature preserve information, maps, an Island Guide, and other useful information are available at Island Heritage Trust.
Annual Down East Spring Birding Festival – Postponed to 2021 The annual Down East Spring Birding Festival provides a unique birding experience during spring migration and the breeding season with four days of guided hikes, boat tours, and presentations, all led by local guides with local knowledge. The Department of Inland Fisheries & Wildlife has named the Down East Spring Birding Festival one of the best in the country, and Yankee Magazine listed it as an Editor's Choice event in 2014.
Acadia Birding Festival – Postponed to 2021 Explore Mount Desert Island and its birds through numerous events and venues. Greet our warblers on early morning birding walks, visit with puffins and pelagic birds at sea, and observe Peregrine Falcons at an active breeding site in Acadia National Park. Our combination of lectures, walks, and adventures will connect you to Downeast Maine's many bird species, diverse habitats and local birding experts.
Visitor Resources: Maine Birding Trail Map