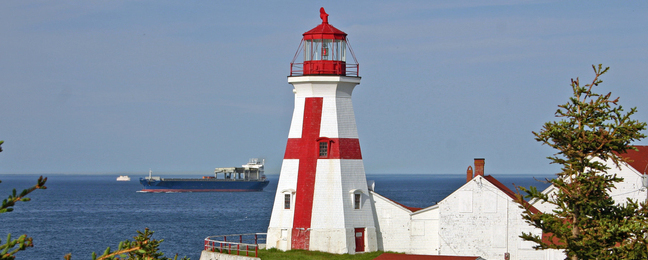 Photo Credit: Jeremy D'Entremont
x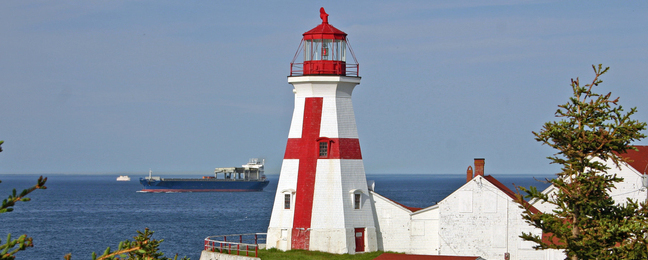 East Quoddy Lighthouse
Located on beautiful Campobello Island where President Roosevelt had his summer home, just over the Canadian border from Lubec, this lighthouse, also known as Head Harbour light, is recognized by its bright red cross. At low tide, the light is accessible by foot.
This lighthouse is in Canada so you will need a valid passport (or passcard for U.S. visitors) issued by the country you are from in order to get across the border and back.
If you are collecting stamps for fun in your US Lighthouse Society Passport, type this lighthouse into the search box (above, left) to find out where you can get your lighthouse stamp.