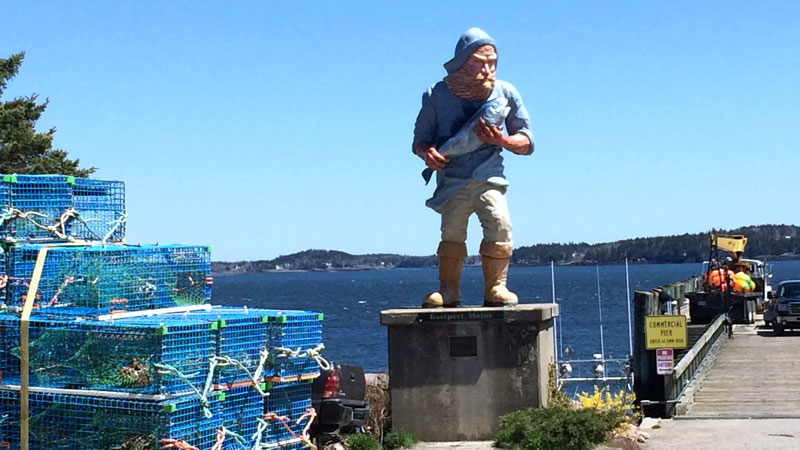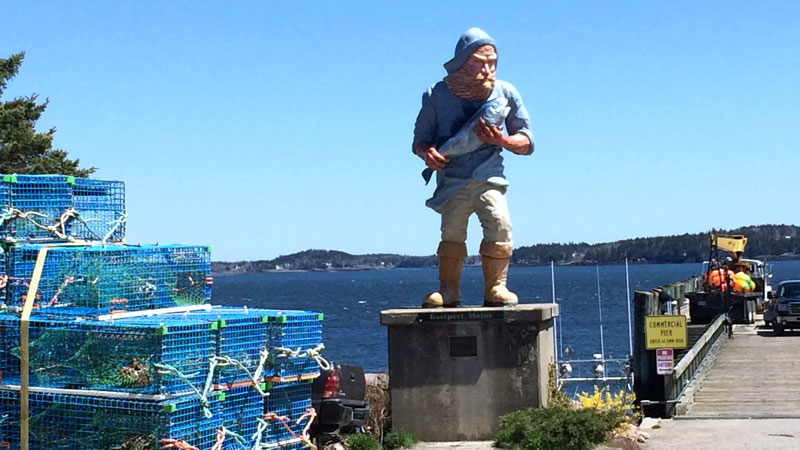 Eastport
Eastport is the easternmost city in the U.S. and is a literal visual reminder that you are in Sunrise County. The downtown Historic District will take you back in time, and its buildings contain a number of intriguing shops, restaurants and cafes. Through efforts of organizations such as the Tides Institute, Eastport is preserving its history and creating a diverse cultural community. Events and festivals occur throughout the year, such as July 4th celebrations, the Eastport Pirate Festival in September, and the Great Sardine and Maple Leaf Drop at New Year's.
Eastport is intimately connected to the sea and the islands known as the Fundy Isles. From the waterfront walking trail, you see the Canadian island ofCampobello across the channel, known for its connection to the Roosevelt family. Ferry services are available from Eastport to Lubec and from Eastport to Deer Island (Canada.) The tides and currents of Passamaquoddy Bay bless the area with rich waters for fishing, and create tricky hazards for the unwary, such as the Old Sow whirlpool. Local sailing, boating and kayaking tours can lead you safely through these hazards.
A visit to Eastport isn't complete without a tour of Raye's Mustard Mill, which is the only stone-ground mustard mill still in operation in the US. This working museum is a tasty place to pick up a souvenir. Historic Fort Sullivan Barracks house a museum that tells the turbulent tale of British and American struggles for control of Eastport in the past.
Shackford Head State Park is also part of Moose Island, and is an excellent place to hike and birdwatch, and to enjoy views of Cobscook Bay, the working port, and salmon aquaculture activities. You can travel by kayak to the peaceful Treat Island Preserve for solitude, beautiful beaches, and birdwatching.
Visitor Resources: Eastport Area Chamber of Commerce | Quoddy Loop Tour Guide