Egg Rock Light
Egg Rock, a tiny island in Frenchman Bay, was first mentioned by that name in maritime journals before the American Revolution. The rocky outpost, which was also known for a time as Gull Island, was named for the proliferation of seabirds' nests and eggs found there.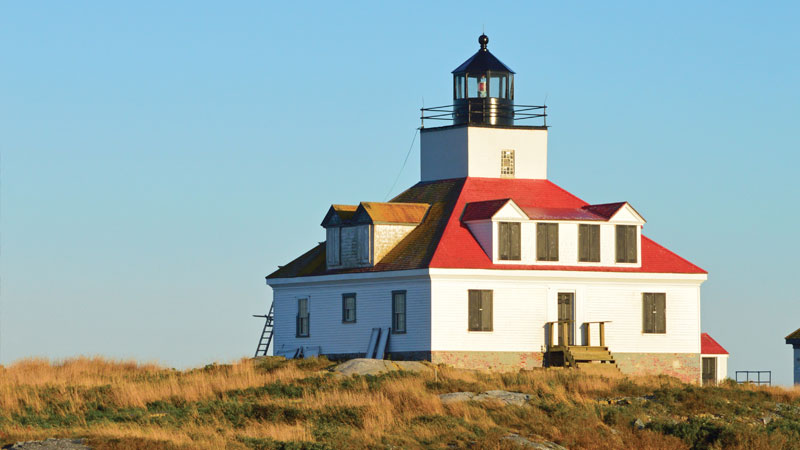 Due to increased ferry traffic, Egg Rock Light was built in 1875 and is one of coastal Maine's architecturally unique lighthouses, with a square tower projecting through the square keeper's house.
The Light is still an active aid to navigation, flashing red every 40 seconds. Under the Maine Lights Program administered by the Island Institute of Rockland, the lighthouse was officially turned over to the U.S. Fish and Wildlife Service in 1998. It is managed as part of the Maine Coastal Islands National Wildlife Refuge.
Egg Rock Light is not open to the public, but can be viewed on numerous scenic boat cruises in the area or on a clear day, with the aid of binoculars, from the top of Cadillac.
GPS: 44.353921, -68.137912 Established: 1875 Automated: 1976 Tower Height: 40 feet Fog Signal Type: Horn/original steam
Visitor Resources: New England Lighthouses | Lighthouse Friends Lighthouses and Sightseeting