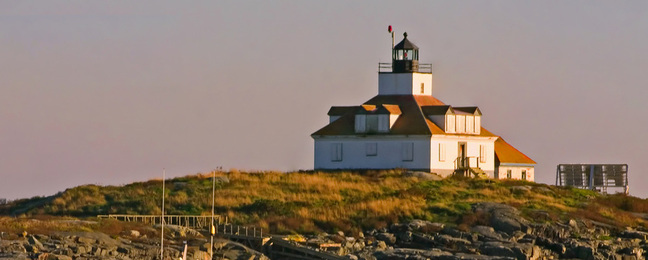 Photo Credit: Jeremy D'Entremont
x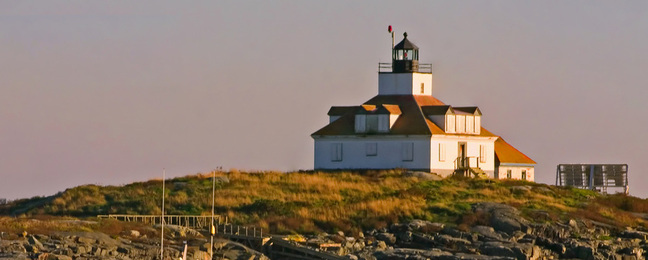 Egg Rock Light
Built for $15,000 on a rocky ledge to mark the entrance to Frenchman Bay, this lighthouse consists of a brick tower on top of a wood keeper's house.
Today the lighthouse is part of the Maine Coastal Islands National Wildlife Refuge.
Many sightseeing and whale watching tour boats pass by the light. It can also be seen from high points on Mount Desert Island.
Location: Entrance to Frenchman Bay, Winter Harbor
Established 1875
Automated 1976