Ellsworth
Ellsworth's tree-lined streets and lively, historic downtown with shops and restaurants invite you to stroll along. A wide variety of hotels and inns are available, and restaurants offer local fare as well as more exotic world cuisines. Set at the crossroads of DownEast Acadia, Ellsworth is just a short drive to many other attractions as well.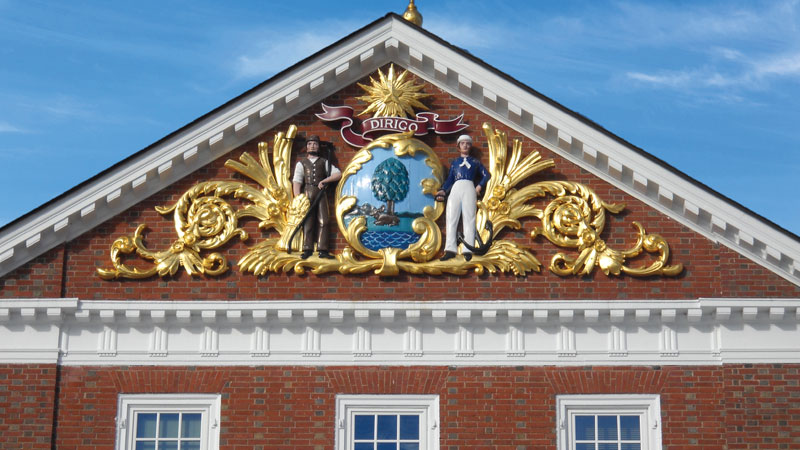 Set along the Union River, the area's original industries included lumber and boat building, seen in the elaborate carving adorning the town hall. Today, Ellsworth is filled with retail shops, restaurants, history, museums, cultural attractions, events, and more.
Black Mansion, part of the Woodlawn Museum, is preserved in historical detail with rare period furniture. Shop the gift shop, or enjoy afternoon tea, view our collection of historic carriages and sleighs. Discover Woodlawn's 180 acres, including gardens; tournament sized croquet court; picnic lawn; and trails.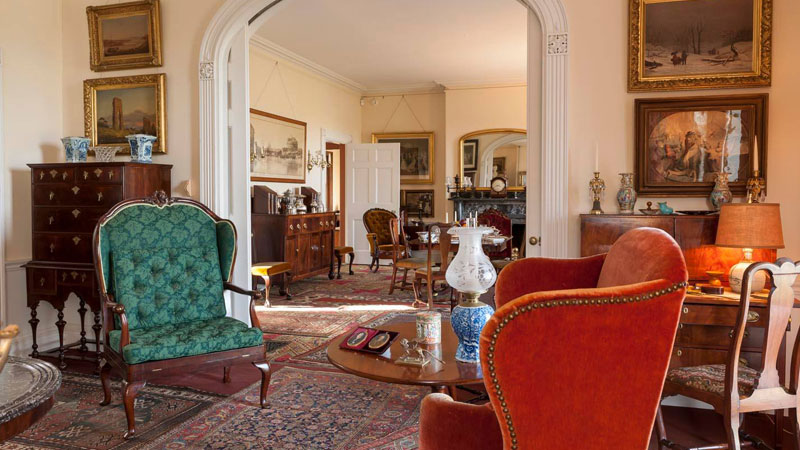 Birdsacre–Stanwood Wildlife Sanctuary is a natural museum featuring a nature walk filled with a variety of Maine wildflowers, wooded glens, small ponds full of aquatic life, and a bird nesting area. With picnic areas, strategically placed benches, charcoal grills, and a fireplace make a great place to spend a day getting in touch with the natural environment.
Visitor Resources: Ellsworth Area Chamber of Commerce | Woodlawn Museum | Birdsacre–Stanwood Wildlife Sanctuary