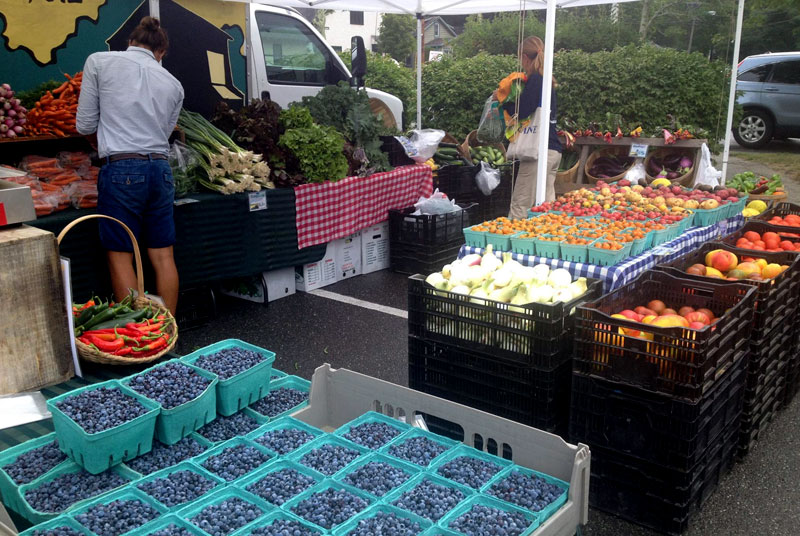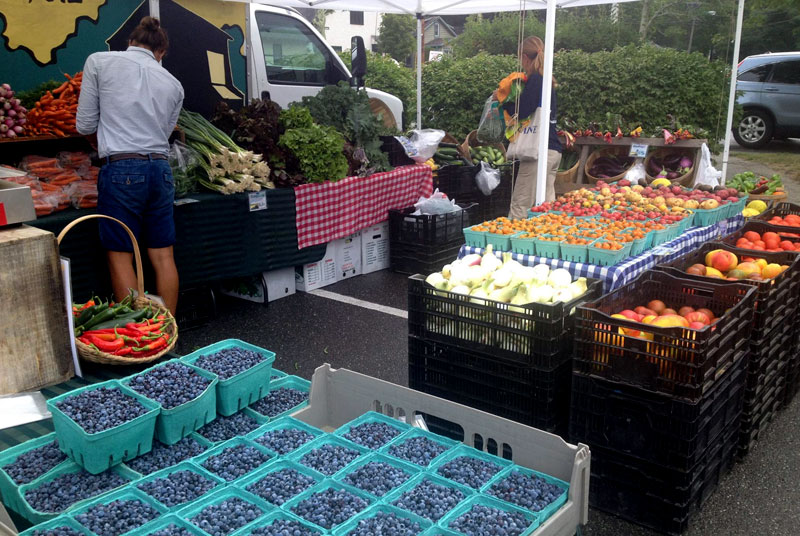 Farmers' Market & Farm Stands
Farmers markets and farm stands are just plain fun for people of all ages. Hang out at a farmers market and you'll find fresh produce, dairy products, seafood, fresh and smoked meats, and flowers straight from the fields and gardens of the surrounding locale. Most offer prepared foods for you to take home or chow down on right there, while you're schmoozing with local producers about latest farming techniques. Farmers markets are usually set up once a week, usually in a community's parking lot. Sometimes acoustic musicians will set up on the side, making the scene even more festive.
Farm stands abound. These are smaller set-ups associated with a particular farming or gardening operation. Weekly farm stands usually have the farmer's family present to serve you, and they often offer jarred products, like jams, or home baked bread or pies, too. Some farm stands stay open throughout the season, and you'll often find they've set up a "trust" jar so you can just pick out what you want and deposit your money.