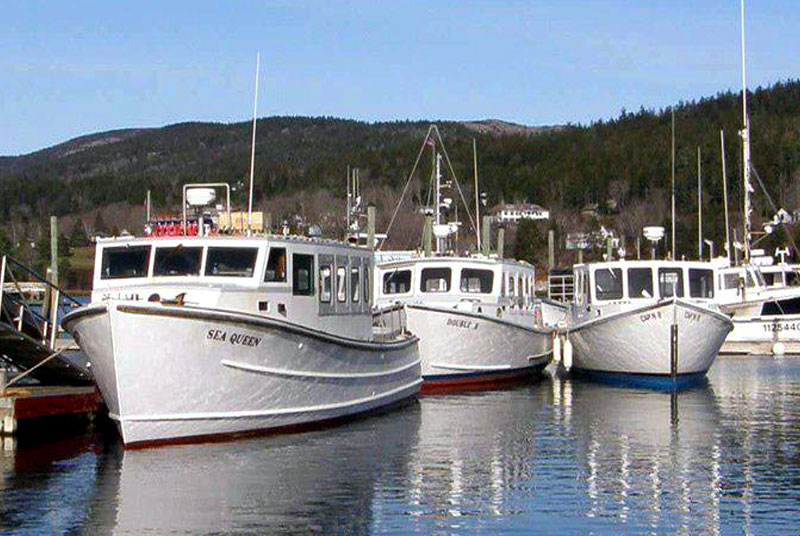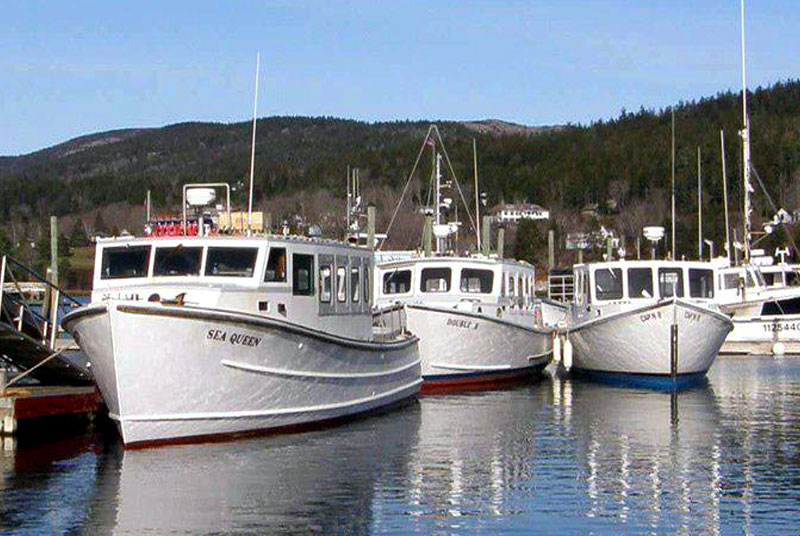 Ferries
Ferries throughout the region pass through incredible coastal scenery, offering exemplary views of the rocky coastline and it's lighthouses and islands. Hop aboard a ferry boat to get from here to there, to spot marine wildlife at play, or simply to enjoy the sights and sounds of DownEast Acadia coastline!
The Downeast Windjammer Ferry operates between Bar Harbor, Mount Desert Island and Winter Harbor, on the Schoodic Peninsula, much of which is part of Acadia National Park. At Schoodic, the ferry service connects with Route No. 8 of the Island Explorer, the fare-free shuttle bus that circumnavigates the peninsula connecting Winter Harbor, Schoodic Point, Birch Harbor, and Prospect Harbor. Bicycles are welcome!
The DownEast Windjammer Ferry servce operating between Lubec and Eastport, offers incredible vistas from the dramatic waters of the Bay of Fundy. When the border is open you can bring your passport and your bicycle to explore Roosevelt Campobello International Park, or continue from Campobello Island to St. Andrews in, New Brunswick, Canada.
Isle au Haut Boat Services operates year-round passenger, mail and freight service between Stonington and Isle au Haut, and seasonal service to the Duck Harbor Landing of Acadia National Park (Isle au Haut division). Puffin cruises with a birding expert on board are offered May through August. Isle au Haut Boat Services is offering a special tour of six lighthouses in August and September 2018.
Board the M/V Miss Samantha for a ferry ride out of Bar Harbor to remote Baker Island just southeast of the Cranberry Isles. Debark and join an Acadia National Park naturalist for an interpretive tour of Baker's natural and human history, including the Gilley Farm and its homestead, farm fields, and orchards; the incredible "dance floor" rock formation—a large, flat expanse of granite at the ocean's edge; the Baker Island Cemetery; and the Baker Island Light that marks the southwestern entrance to Frenchman Bay.
Several private ferry services operate between points on Mount Desert Island and the islands offshore to the south, allowing visitors an opportunity to explore the wonderful scenery, rich history, and island culture of these beautiful offshore locales.
Downeast Windjammer's Cranberry Cove Ferry offers daily passenger ferry service between Southwest Harbor and the Cranberry Isles.
The Maine State Ferry Service operates ferry service between Bass Harbor and Swans Island, and Bass Harbor and Frenchboro on Long Island.
The Island Explorershuttle bus serves all ferry points of departure on Mount Desert Island, so visitors can make a car-free connection to ferry service if desired. The Island Explorer offers free fare and bike racks on the bus make transporting your bike easy! West Bus Service operates daily between Calais and Bangor for $7, and allows bikes only if space is available, so be sure to call and reserve in advance. Downeast Transportation offers bus service from Bar Harbor and Ellsworth to Bangor on Mondays and Fridays.