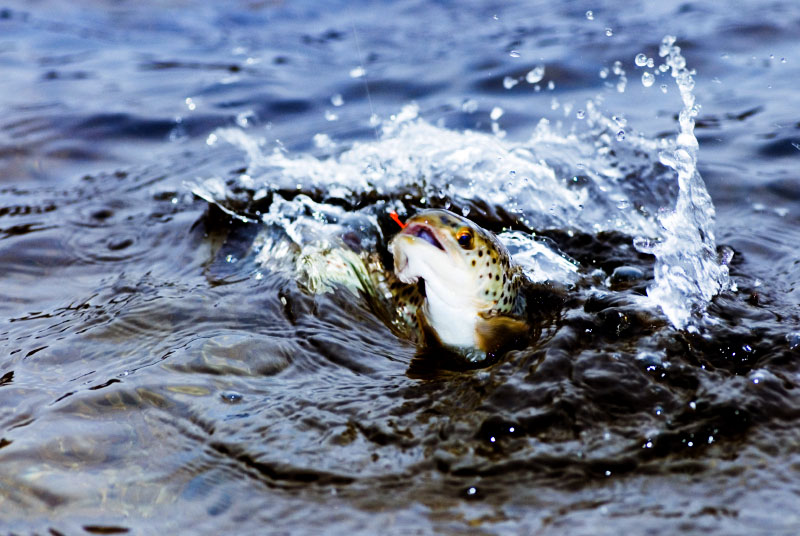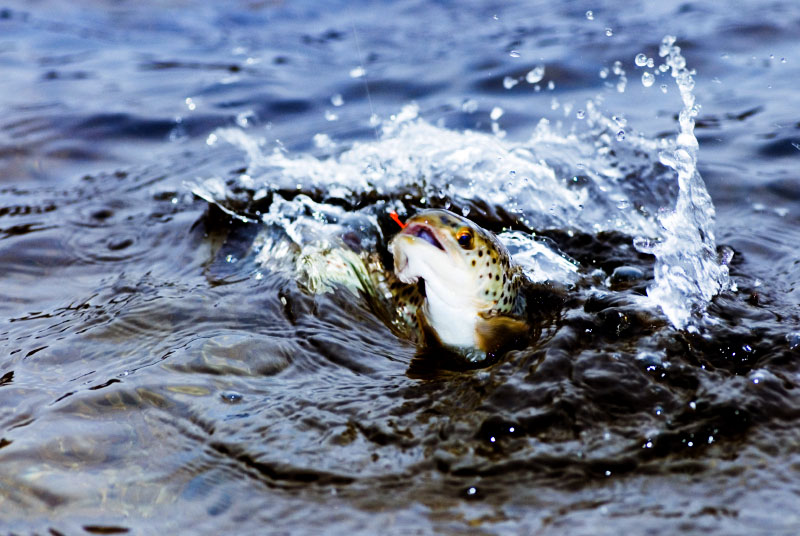 Fishing in Acadia National Park
Anglers visiting Acadia National Park and the surrounding environs of Mount Desert Island will find outstanding opportunities for freshwater and saltwater fishing. The lakes and ponds hold a number of freshwater game species, including brook trout, lake trout, landlocked salmon, smallmouth bass and largemouth bass. Ocean species include mackerel, bluefish, and striped bass.
Popular cold water fishing spots include Bubble Pond, Eagle Lake, Echo Lake, Half Moon Pond, Jordan Pond, Long Pond, Lower and Upper Breakneck ponds, Lower and Upper Hadlock ponds, and Witch Hole Pond. For warm water fishing, Hodgdon Pond, Long Pond, Round Pond, and Seal Cove Pond are favorites.
Official boat launches are located at the north end of Eagle Lake, the south end of Jordan Pond, the north and south shores of Long Pond, at Ike's Landing on Echo Lake, and at Seal Cove Pond, but you can slide a canoe into numerous other ponds, too. Many of the island's lakes and ponds limit motorboats to 10-horsepower motors or less. To help prevent the spread of invasive plant species, please clean your boat thoroughly before launching.
Good ocean fishing spots are Sargent Drive, bordering Somes Sound; and Frazer Point on Schoodic Peninsula. For a guided ocean fishing experience, sign on with an experienced captain and crew for a boating excursion on Frenchman Bay to fish for cod, cusk, pollock, mackerel, and other species. Bait and tackle are provided.
A State of Maine fishing license is required for freshwater fishing. No license is needed for ocean fishing. Fishing licenses may be purchased in Bar Harbor, Southwest Harbor, Mount Desert, and Tremont. The freshwater fishing season is generally April through September. For complete information on Maine fishing rules and regulations, anglers should pick up a copy of Maine's Open Water Fishing Regulations. Acadia National Park produces a helpful flyer, Fishing on Mount Desert Island. Also look out for the twice yearly Maine Free Fishing Days each February and June.
Grand mountain vistas, rugged sea cliffs, abundant bird and animal life, refreshing ocean air, spruce-studded islands, spectacular sunrises and sunsets—and world-class fishing—all make for a memorable park adventure for the enthusiastic but patient angler, an experience to be treasured by children and adults alike.