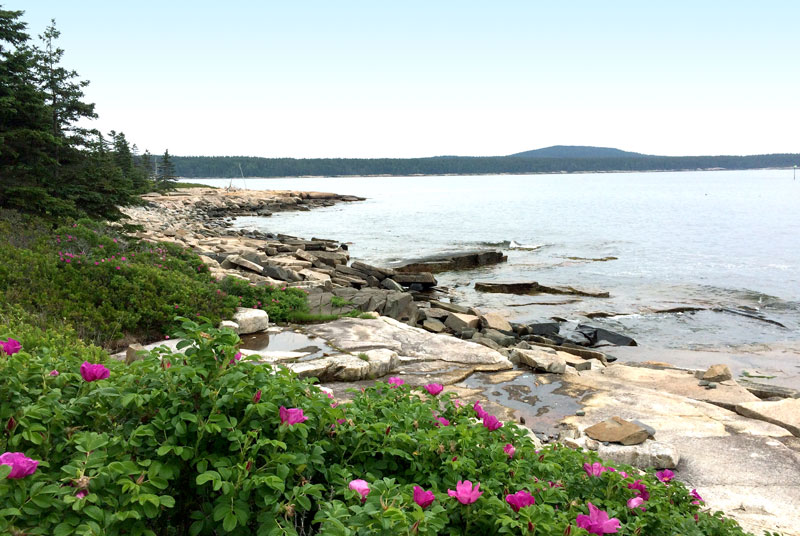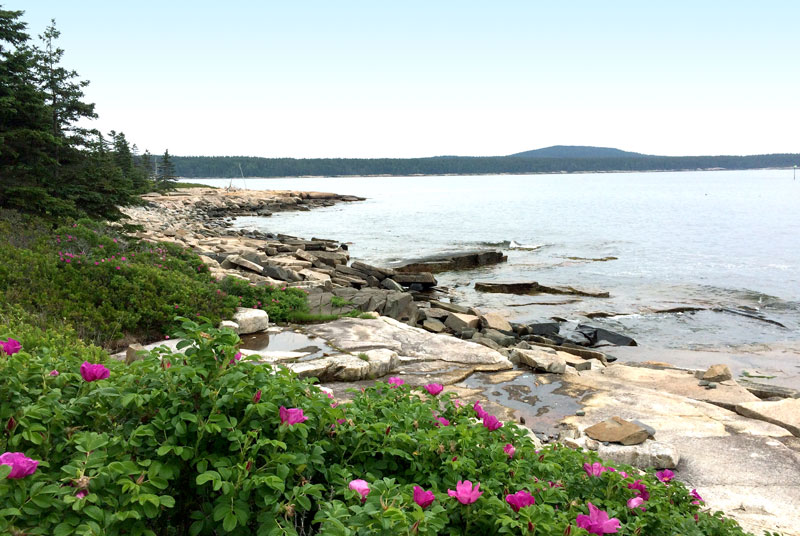 Hiking on the Schoodic Peninsula
The Schoodic Peninsula portion of Acadia National Park offers wonderful hiking and walking opportunities, whether it's ambling along the rocky coast or stretching your legs on our slopes. Hiking trails range from less than a mile to 3.2 miles and from easy to moderate, traversing birding habitat, highbush blueberries, pine forests, and rocky slopes. You can stroll the park road, walk the Ranger Road to the top of Schoodic Head, cross to Little Moose Island, hike the Sundew Trail on the campus of the park's Schoodic Education and Research Center, or take the Alder, Anvil, Schoodic Head, or East trail to the top of Schoodic Head. You'll see varied forests of pine, birch, spruce, northern white cedar, cherry, alder, mountain ash, and maples; a shoreline of exposed and weathered red granite that varies from 10 to 100 feet in width; a mix of bogs, wetlands, and marshes; tidepools; and wildlife like moose, deer, squirrels, and hares, as well as 96 species of migrating and breeding birds.
Nine miles of hiking trails highlight our stunning coastal views, including a cove frequented by seals and, from Schoodic Head, an unimpeded view of the Atlantic Ocean. Try Alder Trail, an easy and short hike, for a trip amidst premier birding habitat, or follow Lower Harbor Trail along the coastline and through pine forests, with the possibility of viewing seabirds. For more strenuous exercise, the Anvil and East trails offer up rocky, steep sections that will require some scrambling. Top off your wanderlust with a hike along Buck Cove Mountain Trail, where highbush blueberries mean easy pickings!
Visitor Resources: Hiking and Climbing in Maine | Maine Trail Finder | Bar Island | The Beehive | Ship Harbor Nature Trail | Wonderland Trail | The Bowl Trail | Beehive Trail Hike Beech Mountain | Bubble Rock Trail | Cadillac Mountain | Cadillac Mountain North Ridge Trail | Cadillac Mountain South Ridge Trai | Cadillac Summit Path | Champlain Mountail Beechcroft Trail | Champlain North Ridge Trail | DownEast Lakes Trust Trail | Gorham Montain Trail | Great Head Trail | Jordan Pond Nature Trail | Mansell Mountain Trail | Ocean Path Trail | Pemetic North Ridge Trail | Precipice Trail