Isle au Haut
Originally territory of the Penobscot Abenaki Indians, in 1604 French explorer Samuel de Champlain named it Isle au Haut, meaning High Island. From the late 19th- to the mid-20th-century, the island's population grew to nearly 300 then dropped to just 75 individuals. Today, lobster fishing remains the primary industry.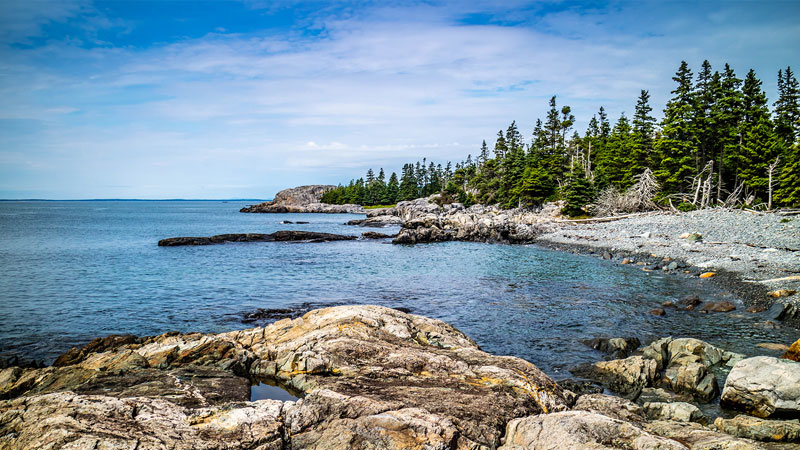 While only a few hardy tourists find there way here, this breathtaking island is only accessible by boat. About 60% of the island is part of Acadia National Park, with the remainder privately owned by a combination of fulltime and seasonal residents. The island offers incredible hiking, biking, and kayaking opportunities, as well as the chance to relax and enjoy the island's natural beauty. Five primitive camping sites are available at Duck Harbor Campground from May 15 through October 15. You must reserve in advance to camp.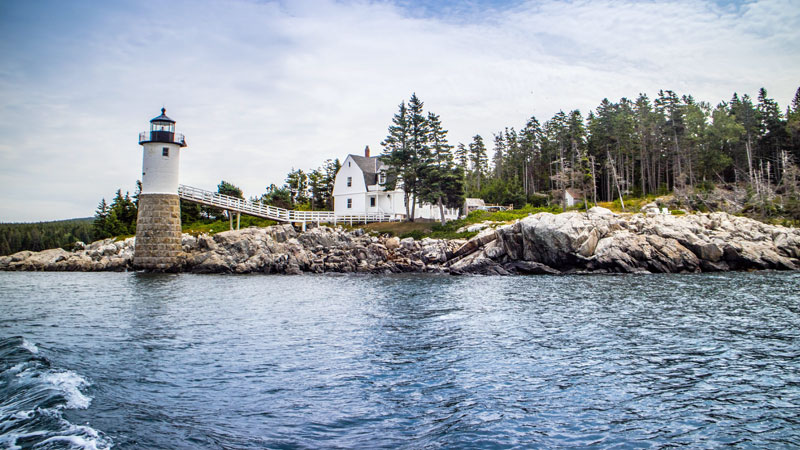 A point of interest for many is Isle au Haut Light, also called Robinson Point Light. Its 48-foot brick tower sits below the tide line and is connected by a wooden walkway to the keeper's house, which is now a vacation rental. Spend a day or more. Walk along the island's rugged coast to spot porpoises and seals, windjammers and sailing ships, and enjoy some the most beautiful sunsets and sunrises, ever.
Visitor Resources: Isle au Haut ANP | Town of Isle au Haut | Isle au Haut Boat Services (Ferry) | Duck Harbor Campground