Jonesport
Jonesport is a real-life, hardworking fishing village. Together with neighboring Beals Island, it offers quiet nature trails and scenic vistas complete with colorful lobster boats bobbing in the harbor. Jonesport stakes its claim as home to the world's fastest lobster boats. Come see the Annual Lobsterboat Races every 4th of July and decide for yourself.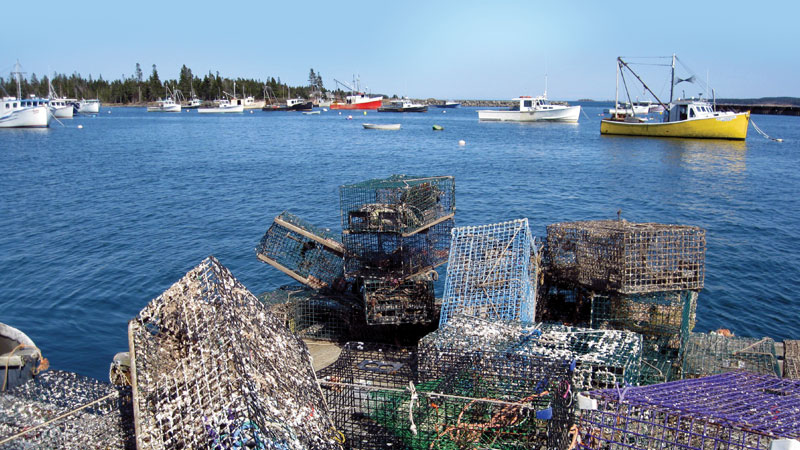 Jonesport is one of the locations along the Maine Sculpture Trail, with their sculpture proudly displayed in Lincoln Park, near a historic settler's cemetery. The downtown district is a perfect size to explore on foot, complete with views of the working harbor.
Ask the locals to tell you about Tall Barney, one of the town's colorful characters, perhaps on a local boat tour charter. There is also a public boat launch if you wish to ply the waters of Moosabec Reach yourself.
History buffs should stop by the Jonesport Historical Society to learn more about the town's past. Don't miss the small Maine Coast Sardine History Museum to catch up on the area's history in the seafood processing industry. Or learn about the harvesting of native naturally grown colonies of mussels at Moosabec Mussels.
Visitor Resources: Town of Jonesport | Maine Sculpture Trail | Jonesport Historical Society | Moosabec Mussels