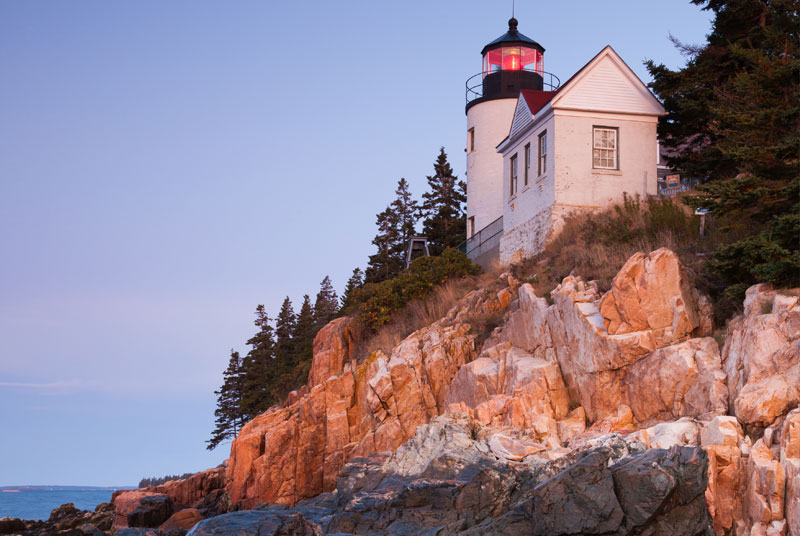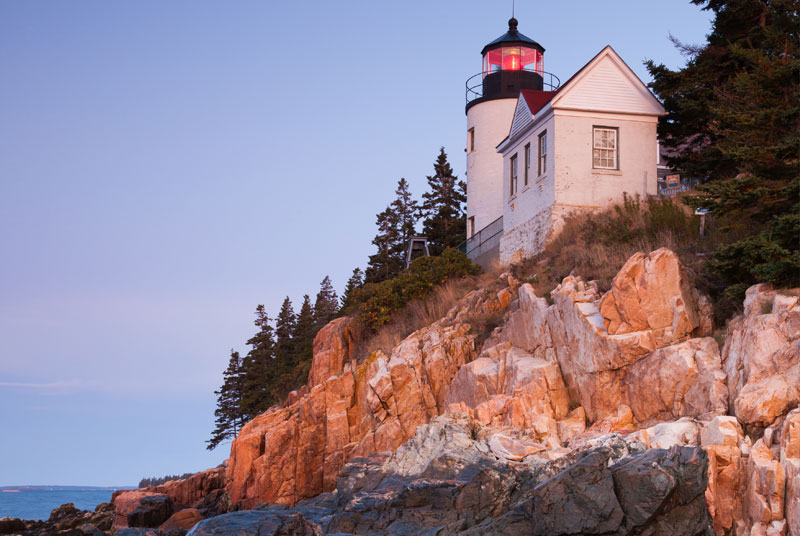 Lighthouses
Lighthouses, many of which still provide navigational aid to our mariners along the rocky shoreline, dot the DownEast Acadia coastline as beautiful symbols of our heritage. They have led weary sailors and fishermen to safe harbor in the fog and dark—and still, their magic draws people to them.
About half of the lights can be seen from shore and others can be seen from sightseeing boats or planes. The tallest light in the region is Petit Manan Light, at 119 feet. Most of our lights are brick, with a few granite towers and one wooden tower. And don't miss West Quoddy Head Light with its candy-striped tower—you'll want to be sure to take a picture.
If you have a Lighthouse Passport from the U.S. Lighthouse Society (USLHS), you can collect lighthouse stamps in our area to fill it up (if you don't have a passport, you can purchase one from USLHS or from many local businesses and organizations). Type in "Lighthouse Passport" in the search box in the upper left corner for a list and information on participating lighthouses and businesses.