Machias Bay Area
As you head into the Machias Bay area along U.S. 1, the first village one arrives in is Whitneyville. Tucked away on the Machias River and is a pretty village with a red schoolhouse, a white-steepled church, and the lumber mill that processed the logs from the longest log drive on the east coast.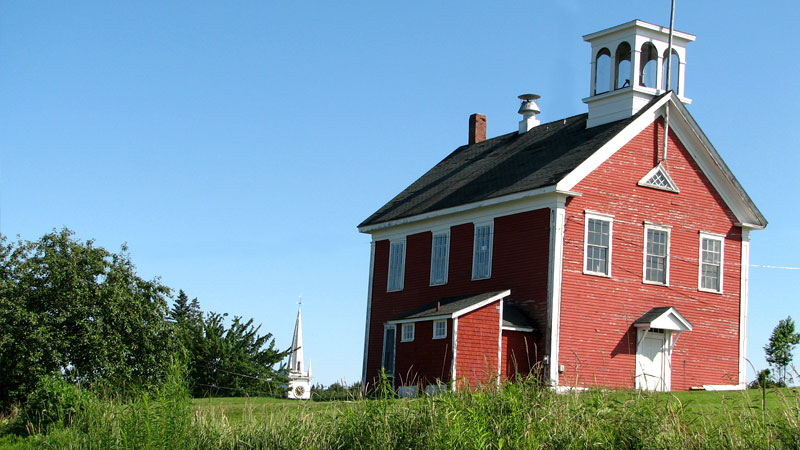 A small town north of Machias, Marshfield boasts a beautiful setting on the Middle River; the town also is home to Auger Hill Farms maple producers and the Maine Natural Sea Salt Company, which offers free tours from May thru October.
Just up Route 192, Northfield has excellent water resources, including the Machias River, Long Lake, Bog Lake, and Fulton Lake. Fishing and boating are excellent ways to enjoy this small, rural community.
Incorporated in 1763, the village of Machias exudes history. Each June, the community celebrates its role in the Revolutionary War, as the site of the first Naval Battle, with its Margaretta Festival. The event commemorates the local patriots who, armed with sidearms and little more than knives and pitchforks, attacked and seized the British Naval Vessel, the Margaretta so that their lumber wouldn't be sent to Boston to build British barracks.
Stroll along the streets and enjoy its historic buildings, which house an eclectic and vibrant collection of galleries, restaurants, shops, and services. Or explore the Down East Sunrise Trail, an 85-mile multi-use trail that runs through the region.
Machiasport offers impressive views of Machias Bay. It is home to Fort O'Brien State Park, built overlooking the site of the first naval battle of the American Revolution. It remains a coastal port reliant on natural resources from the land and the sea for its survival.
Don't miss Jasper Beach, a unique gravel beach of polished pebbles. Travel down the peninsula to Bucks Harbor and Starboard. If you have the opportunity, explore the harbor and its many islands by boat, from one of the many public boat access points throughout the peninsula.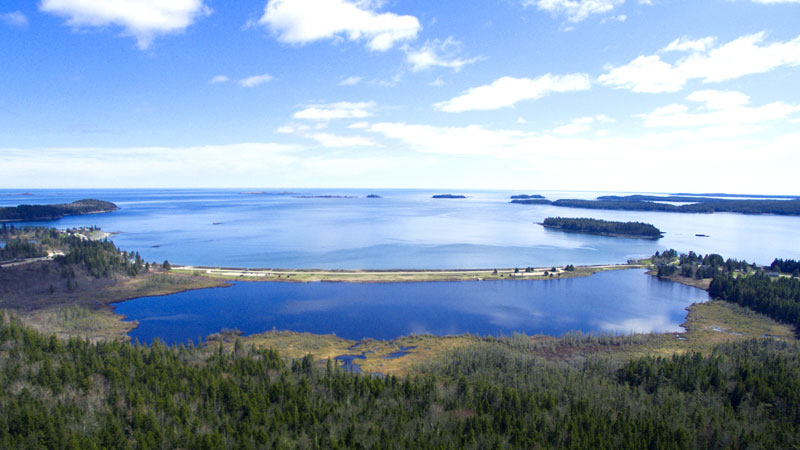 Roque Bluffs is a small town with both a freshwater and a saltwater beach. Part of Jonesboro until 1891, the town's shoreline is often draped at twilight in a soft fog that only adds to its mystery and beauty. This mostly rural area is home to Welch Farm, a family-owned blueberry farm where, at the right time of year, you can learn about the history of blueberry farming in Maine and pick up some fresh grown berries.
Situated where the Machias and East Machias river meet to form Machias Bay, East Machias is a lovely historic village. Enjoy the village's thirty-two landmark buildings, and perhaps stay in one of the several charming inns and B&Bs in the area. Visit the East Machias Aquatic Research Center, operated by the Downeast Salmon Federation.
Visitor Resources: Machias Bay Area Chamber of Commerce | Maine Sea Salt Company | Down East Sunrise Trail | Margaretta Festival | Fort O'Brien State Park | Bold Coast Scenic Byway | East Machias Aquatic Research Center