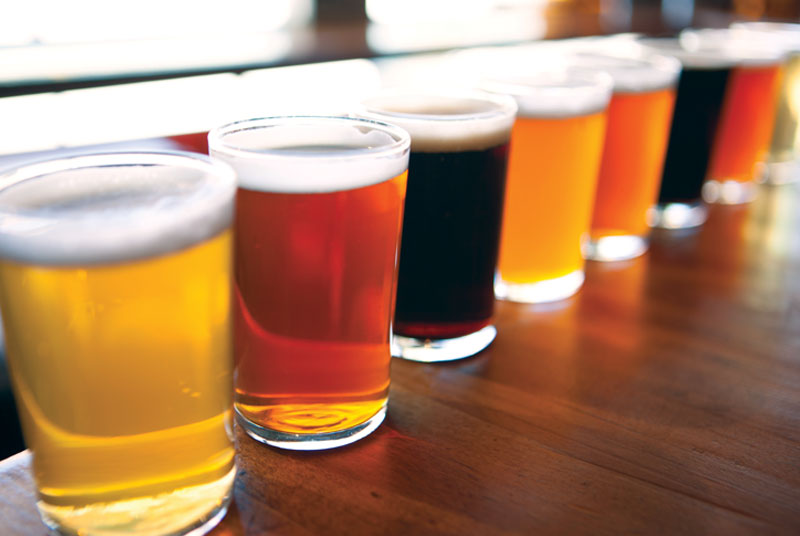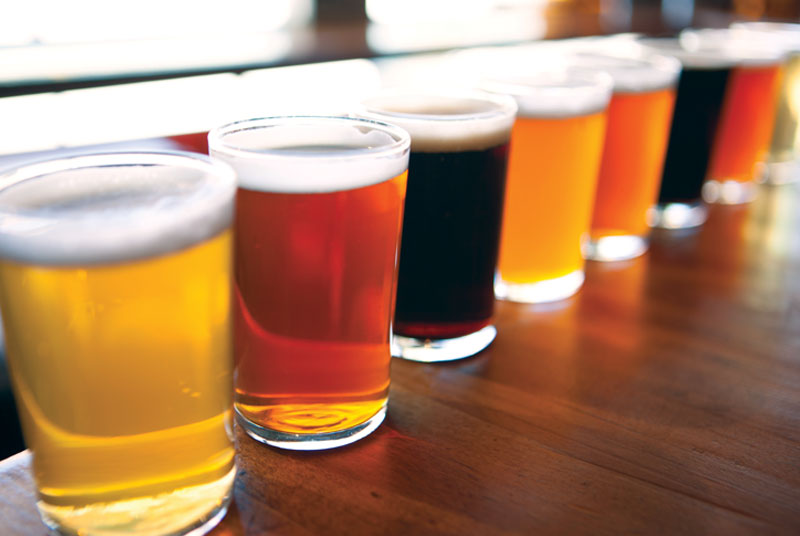 Maine Beer Trail
Raise a glass to the Maine Beer Trail! Although most of the proliferation of craft beers is in southern Maine, the DownEast Acadia region is seeing a growing share. In Ellsworth, stop by the Airline Brewing Company for an Old World pub experience that features the slogan "Peace, Trout, and Milk Stout." The Lubec Brewing Company is Maine's easternmost brewery, and one of the smallest, with a one-barrel system producing traditional red and brown ales and an India pale ale.
Bar Harbor is home to sister companies Atlantic Brewing, one of the state's oldest brewers featuring tours, pours and growlers, and the Bar Harbor Brewing Company, a smaller sampling operation. At the Strong Brewing Company in Sedgwick, try the Acadia Sunrise brew, one of the brewer's portfolio of ales and lagers. Or visit the Penobscot Bay Brewery and try the Mountain Man Double IPA or the Wildfire Rauchbier.
Our craft brewers are the place to go for special releases, perhaps a game of horseshoes, and a unique experience!