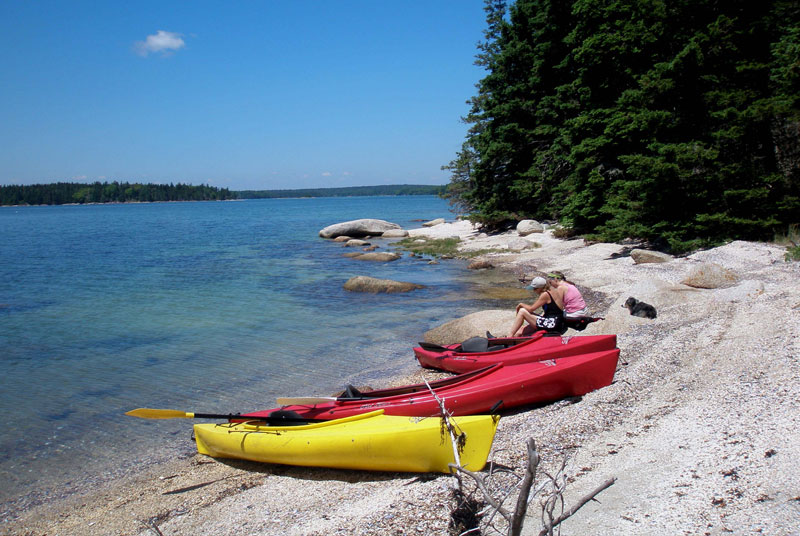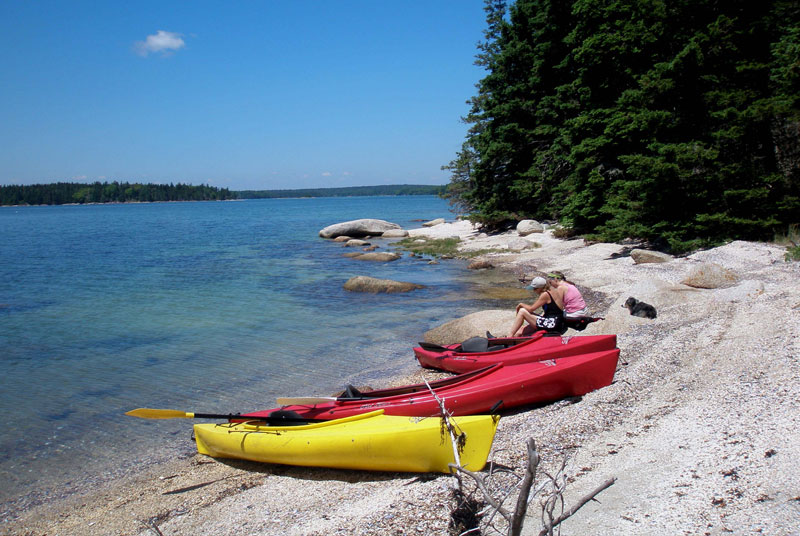 Maine Island Trail
If you love to paddle or sail small boats, we have a wonderful secret to share.
Boaters of all kinds are invited to discover over 200 wild islands and mainland sites along the entire Maine coast from Kittery to Cobscook Bay.
The nation's first-ever water trail, the Maine Island Trail is a 375-mile route, extending from the New Hampshire border to Canada. It leads small boaters to more than 200 wild offshore islands and mainland sites.
Created and protected by people who love the coast of Maine, the trail offers the opportunity for boaters to respectfully visit these sites for day use or overnight camping.
There is no official route; boaters are encouraged to simply enjoy these sites at their leisure, although there are some folks who do power-paddles!
Most of the trail requires only basic paddling skills, but you must know how to navigate; it's recommended you contact either the Maine Island Trail Association for their guidebook. You can also download the MITA app.
We also suggest inquiring with professional guides and services that offer information, equipment and guided tours.
This True Maine experience will immerse you in lighthouses, harbor wild life, pine-studded granite, narrow inlets, and wide bays. Cast a line for striped bass and bluefish, forage for blueberries, explore tidepools and wander beaches.
Plan your adventure today.
Visitor Resources: Maine Association of Sea Kayak Guides | Maine Island Trail Association