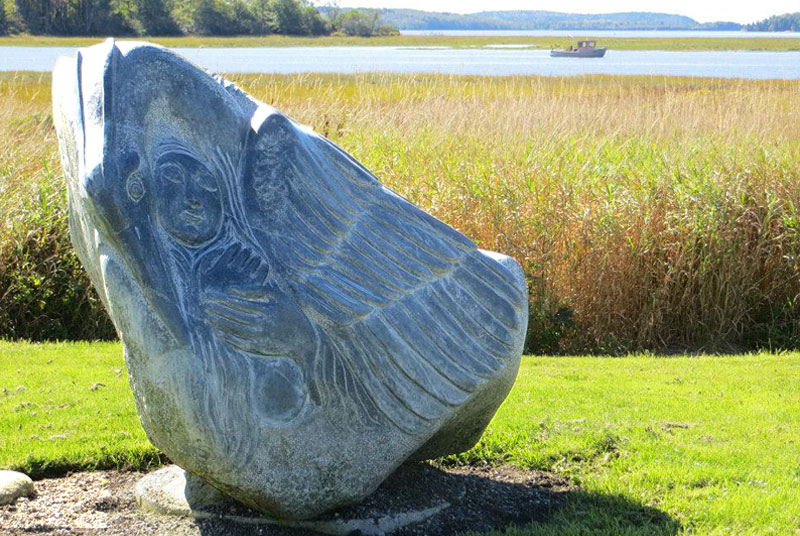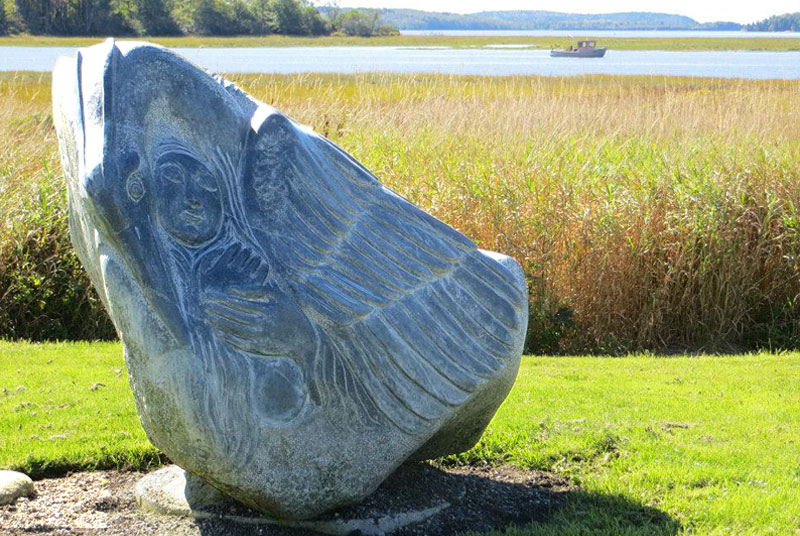 Maine Sculpture Trail
Imagine a coastline lined with one-of-a-kind granite sculptures, all made by artists from around the world who gather yearly to create a unique collection of public art. Those are the works you'll see along the Maine Sculpture Trail, an outdoor exhibit of 34 sculptures spanning 273 miles along the DownEast Acadia coastal region.
From 2007 to 2014, the DownEast Acadia region hosted five symposia for sculptors to gather and create signature works of art using blocks of Maine granite. The six-week artist-in-residence programs provided a communal working site open to the public. There, sculptors wearing protective gear, and often enveloped in clouds of granite dust, deployed grinding and sculpting tools to shape these massive blocks into abstract or expressionistic works of art. Works range from the whimsical "Spirit of the Marsh" in Addison to the bird-like "Before the Wind" in Bucksport to the shell-and-fish composition called "Nature's Grace" in Eastport.
All of the sculptures are permanently displayed by communities in the DownEast Acadia region—and it's well worth the drive to view not only the variety of artistic styles but soak in the region's transformative dedication to its historic granite industry.