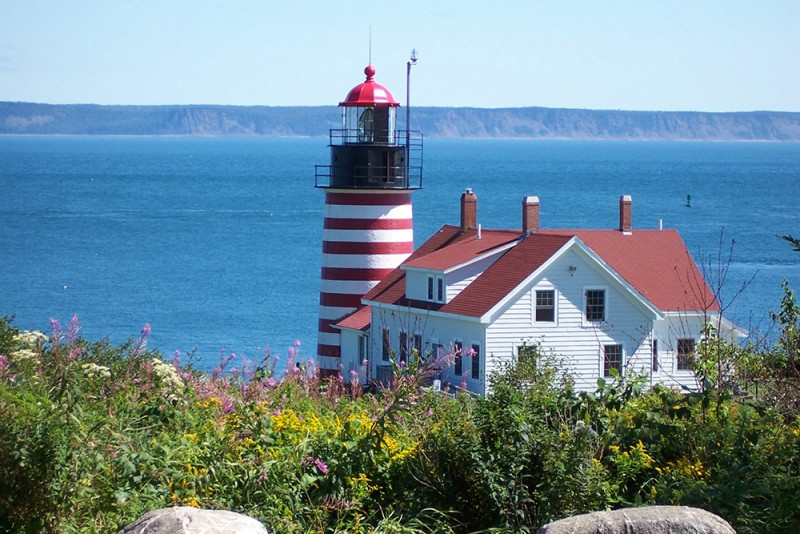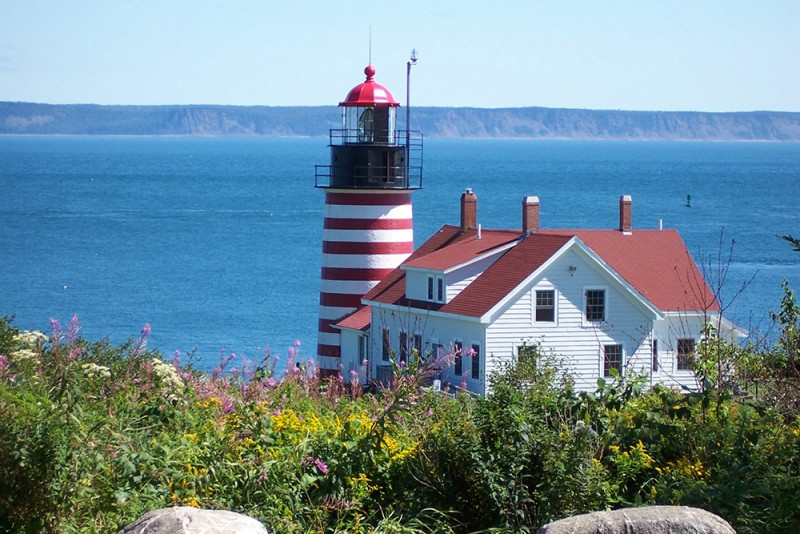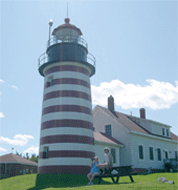 Quoddy Head State Park
Quoddy Head State Park encompasses 541 acres at the tip of America's easternmost peninsula, offering opportunities to visit an historic lighthouse, picnic and hike up to 5 miles of scenic trails. From the candy-striped West Quoddy Head Light, Maine's easternmost lighthouse, visitors can look out over Quoddy Channel (which divides the U.S. and Canada) to the towering red cliffs of Grand Manan Island in New Brunswick.
Commissioned by President Thomas Jefferson, West Quoddy Head Light was first built in 1808. The present tower and house, which date back to 1858, were staffed by resident lightkeepers until 1988 when the U.S. Coast Guard automated the light.
The Park affords some of Maine's best wildlife-watching. Visitors in summer may spot humpback, minke and finback whales offshore, along with rafts of eider, scoter and old squaw ducks. Kittiwakes, gannets, black-bellied plovers, ruddy turnstones and purple sandpipers all can be seen at times roosting on Sail Rock. During spring and fall migration periods, hundreds of shorebirds congregate near the Park's western boundary at Lubec Flats and Carrying Place Cove (named for a canoe portage site that Native Americans used). Birding opportunities continue into winter, with sea ducks, murres, and razorbills offshore and frequent bald eagles.
An easy, one-mile round-trip walk leads to an unusual coastal plateau bog (also known as a heath) with sub-arctic and arctic plants rarely seen south of Canada. Shrubs predominate, particularly black crowberry, baked appleberry and Labrador tea, along with carnivorous plants such as pitcher plants and sundew. A second bog at the property's western boundary, Carrying Place Cove Bog, is a National Natural Landmark (http://www.nature.nps.gov/nnl/).
Click here for more information.