Roque Bluffs
Part of Jonesboro until 1891, the small coastal town of Roque Bluffs is nearly equal parts land and water. Often draped at twilight in a soft fog that adds to the area's mystery and beauty.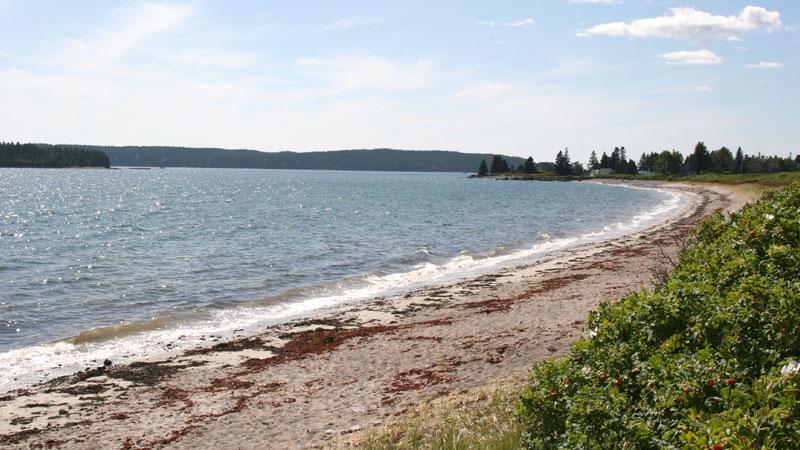 Roque Bluffs State Park features both a freshwater and a saltwater beach, and miles of hiking trails. Even on the hottest summer days, the beaches have no crowds, so make the perfect destination for some family fun. The 274-acre state park overlooks Englishman Bay from Schoppee Point and includes Simpson Pond. Visitors can also inspect glacial striations attesting to the Ice Age history of the Maine coast.
This mostly rural area is home to Welch Farm, a family-owned blueberry farm. At the right time of year, you can learn about the history of blueberry farming in Maine and pick up some fresh grown berries.
Visitor Resources: Machias Bay Area Chamber of Commerce | Roque Bluffs State Park | Welch Farm