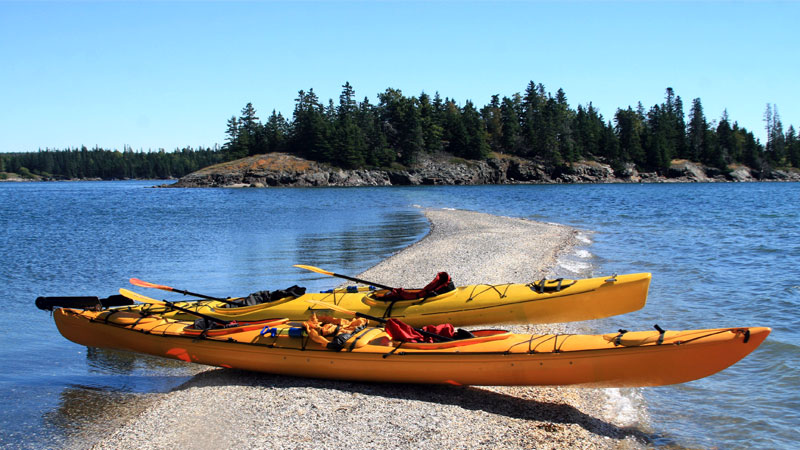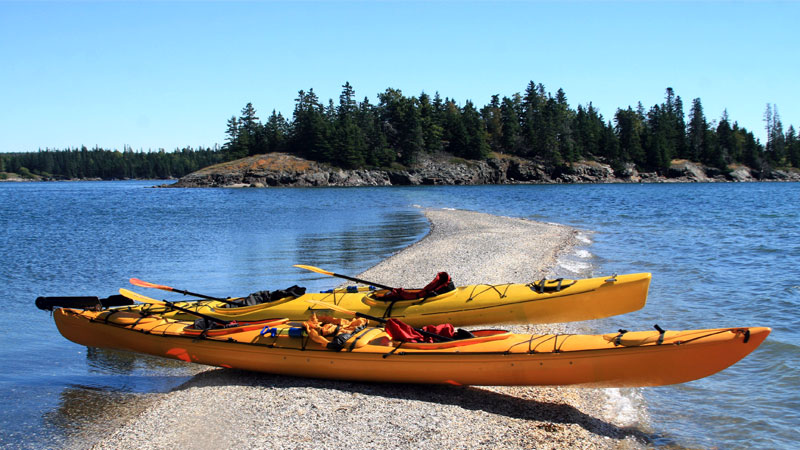 Saltwater Canoeing & Kayaking
With an unbelievable 2,330 miles of coastline, DownEast Acadia is the perfect destination for an adventurous saltwater paddler.
The region serves up some of Maine's ruggedest coast just calling to be explored. Acadia National Park Mt. Desert Island, attracts paddlers because of its varied paddling opportunities and easily accessible islands, like the Porcupines in Frenchman Bay. Farther down east one can enjoy a more remote experience.
Sea kayaking can be a rewarding adventure, but it comes with inherent dangers. Always remember that even on the hottest summer day, the waters of the Gulf of Maine can be dangerously cold and the weather can change without notice.
Beginners should employ a guide or outfitter to get the most out of their experience. A few outfitters include Castine Kayak Adventures, Coastal Kayaking Tours, Maine State Sea Kayak, Sunrise Canoe and Kayak and Water Walker Kayak. All provide tours and instruction. Some offer overnight adventures or night tours to gaze at the stars or observe the bioluminescence.
Visitor Resources: Maine Association of Sea Kayak Guides and Instructors | Maine Island Trail Association