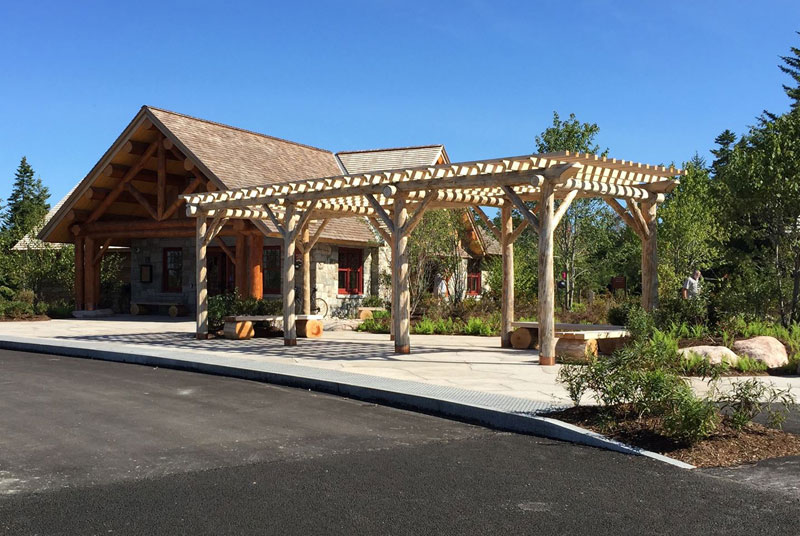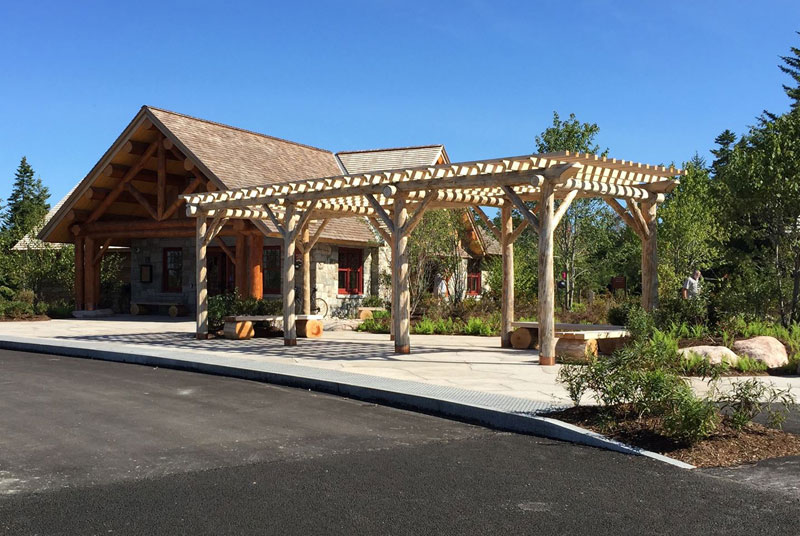 Schoodic Woods Campground
The Schoodic Woods Campground is a relatively new facility at the Schoodic Peninsula portion of Acadia National Park—and it's got everything you need for your stay.
The campground is a haven of quiet solitude. Located at the heart of Schoodic's hiking trail system and easily accessible from the bike path system and the loop road, it includes a 100-seat amphitheater, which hosts ranger-led programs such as talks about wildlife and the history of the national parks. A fire nook in the visitor center provides another cozy place to gather. Amenities include dishwashing stations; a 100-space day-use parking lot; a seasonal Island Explorer bus stop; two sets of restrooms, one open in season and another open year-round; and a ranger station bulletin board that lists other activities being held at the campus of the nearby Schoodic Education and Research Center and elsewhere in the park. The campground accommodates tents, RVs, and backcountry-style walk-in sites.
It's close enough to the water for a view from its main road of Frenchman's Bay and Cadillac Mountain. The 4.7 miles of hiking trails in Schoodic Woods complement the park's trails elsewhere on the peninsula. Try the Buck Cove Mountain Trail, a 3.2-mile route that starts at the group camping area and leads to a cave-like formation, wetlands and, ultimately, to Schoodic Head. You might even see a spruce grouse, an elusive bird that easily startles. Other trails in the park are easily accessible from the campground, as are the bike paths. And for a bit of village life, just hop onto the Island Explorer to visit our historic communities!