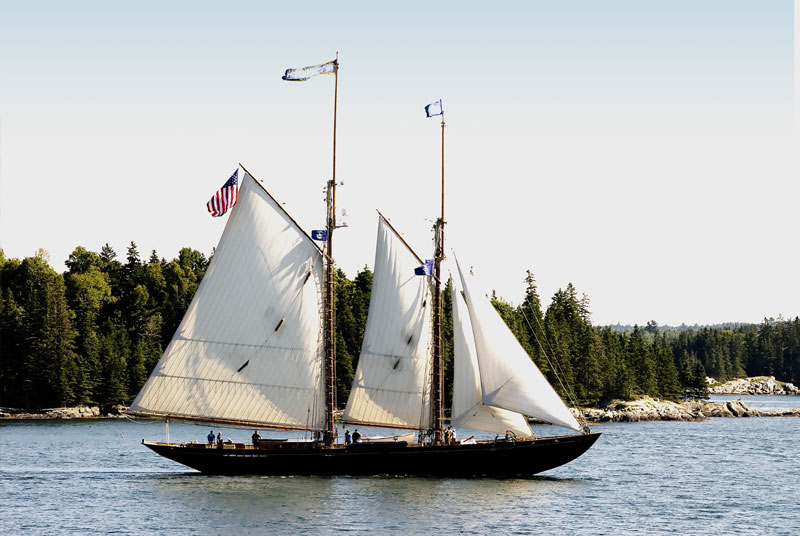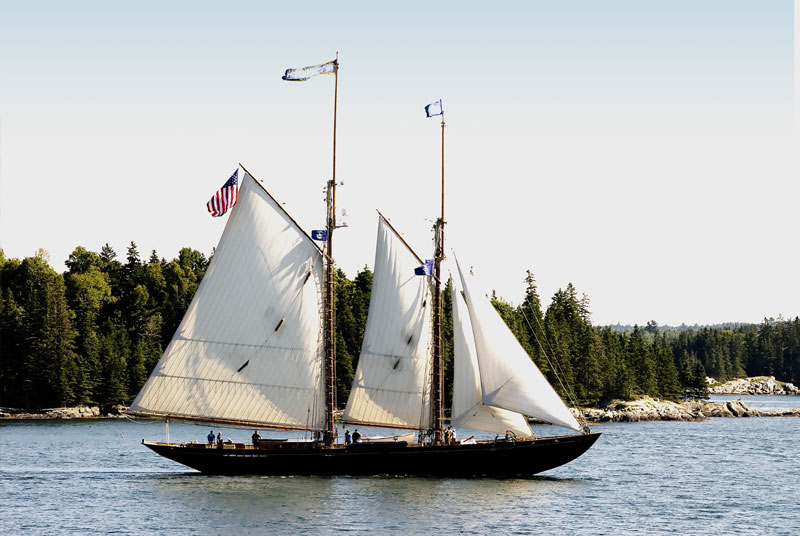 Schooner Tours
Set sail aboard a majestic schooner and let the winds and tides set a relaxing schedule on a windjammer cruise amid the islands and bays along the coastline of Mount Desert Island and Acadia National Park. These replicas of the tall ships of a bygone era, with their myriad sails large and small, handcrafted wooden planking, frames and decks, shiny brass fittings, and exotic wooden interiors, offer a glimpse into the rich seafaring history of the region.
Enjoy a morning, afternoon or sunset sail of a few hours, cruising past lighthouses, lobstermen working their traps, the shoreline summer cottages and the amazing mountain backdrops. Simply relax and enjoy the sail and the salty sea air, or pitch in and help the crew raise the sails or steer the boat. Be sure to keep an eye out for the wildlife, like seals and porpoises, eagles and ospreys.
Sign on for an overnight adventure and cruise to a protected anchorage at sunset and spend the night in a cozy bunk aboard the boat, waking to a delicious breakfast and a refreshing morning sail. Private schooner charters let you customize a sailing voyage for your family or group.
Ther are Schooner and sailing tours are operated out of Bar Harbor and Southwest Harbor by licensed captains and professional crews with years of sailing experience.
Plan your Schooner adventure: