Self-Guided Tours
DownEast Acadia is full of things to do and see. One of the best ways to experience the region is to follow one of these self-guided tours.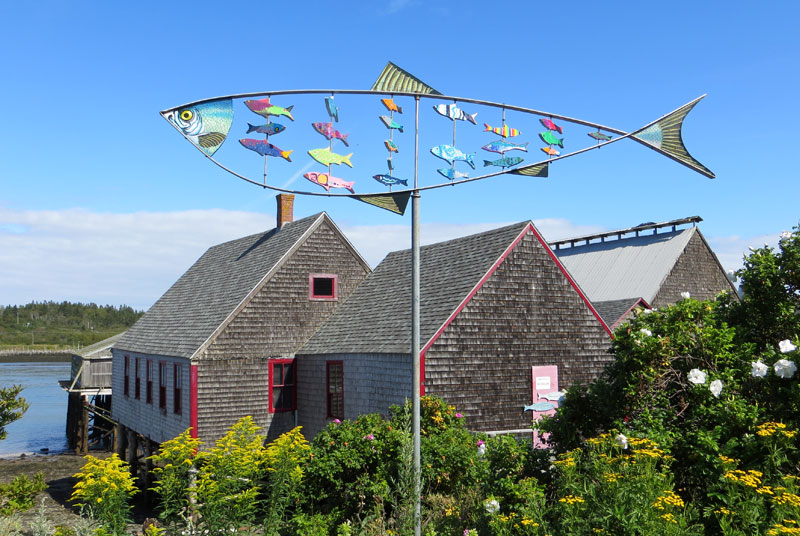 Downeast Fisheries Trail Fishing is a heritage in the DownEast Acadia region that extends back generations, among European settlers, and much earlier for tribal communities. It remains deeply ingrained in today's way of life, among the small fishing communities that line the Downeast coast. The Downeast Fisheries Trail takes you to historical and present-day sites—wharves, packing plants, smokehouses, commercial fishing areas, and research facilities that help sustain today's fisheries—that are a fantastic way to explore this maritime heritage.
Traversing the region from Penobscot Bay to Passamaquoddy Bay at the Canadian border, the trail builds on local resources to strengthen community life and visitor experience.
"Downeast" Maine got its name from the prevailing winds that pushed fishing schooners downwind and eastward. Luckily all of the trail's 45 sites are accessible from the road. Leave plenty of time—even a few days—to explore this trail. Stops include wharf and piers, fish hatcheries and heritage centers, overlooks and turnouts along the shore. Take part in educational programs at oceanariums and research centers. Be sure to stop at The McCurdy Smokehouse, in Lubec, the nation's last traditional smoked-herring facility, its well-preserved spaces exuding history. The Waponahki Museum & Resource Center in Pleasant Point and the Abbe Museum in Bar Harbor are great resources describing native fisheries!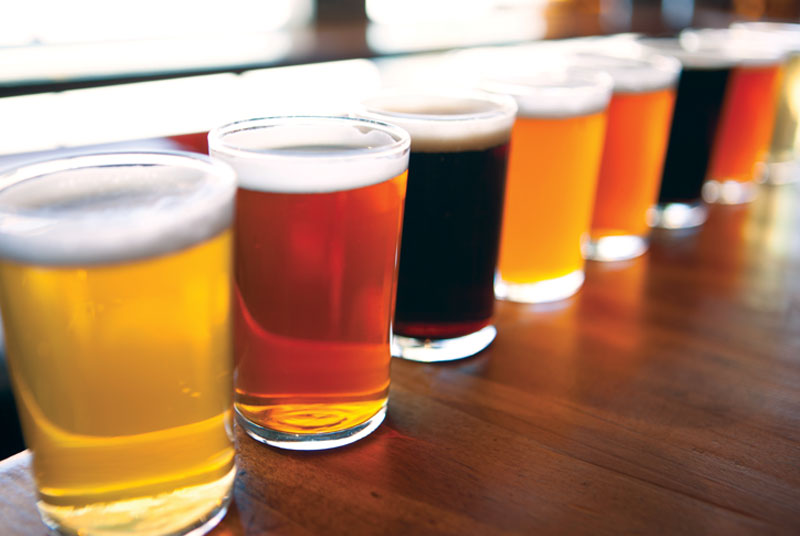 Maine Beer Trail Raise a glass to the members of the Maine Beer Trail here in DownEast Acadia. In Ellsworth, stop by the Airline Brewing Company for an Old World pub experience that features the slogan "Peace, Trout, and Milk Stout." The Lubec Brewing Company is Maine's easternmost brewery, and one of the smallest, with a one-barrel system producing traditional red and brown ales and an India pale ale. Bar Harbor is home to sister companies Atlantic Brewing, one of the state's oldest brewers featuring tours, pours and growlers, and the Bar Harbor Brewing Company, a smaller sampling operation. At the Strong Brewing Company in Sedgwick, try the Acadia Sunrise brew, one of the brewer's many ales and lagers. Or visit the Penobscot Bay Brewery and try the Mountain Man Double IPA. Our craft brewers are the place to go for special releases, perhaps a horseshoes game, and unique experience!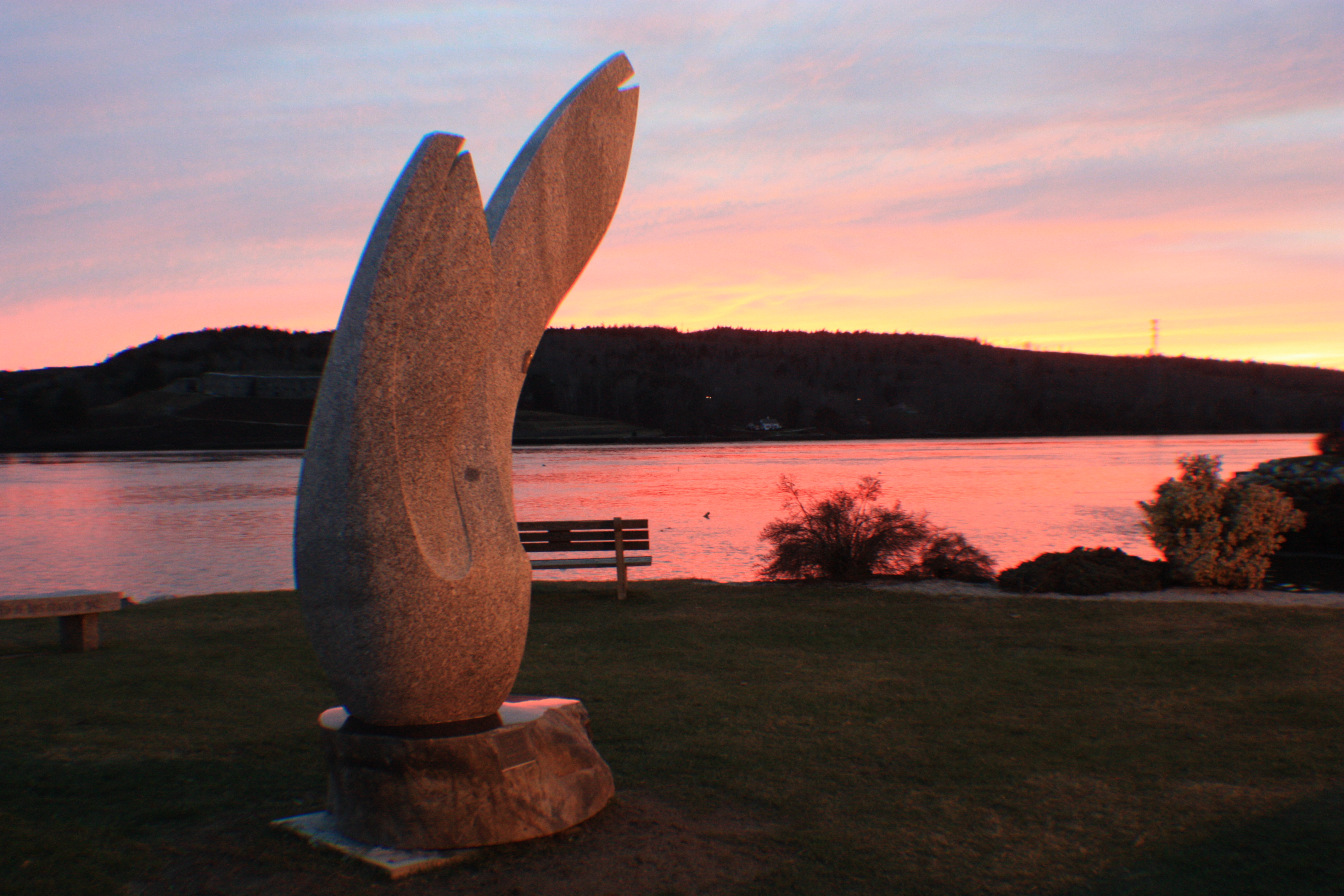 Maine Sculpture Trail Imagine a coastline lined with one-of-a-kind granite sculptures, all made by artists from around the world who gather yearly to create a unique collection of public art. Those are the works you'll see along the Maine Sculpture Trail, an outdoor exhibit of 34 sculptures spanning 273 miles along the DownEast Acadia coastal region.
From 2007 to 2014, the DownEast Acadia region hosted five symposia for sculptors to gather and create signature works of art using Maine granite blocks. The six-week artist-in-residence programs provided a communal working site open to the public. There, sculptors wearing protective gear, and often enveloped in clouds of granite dust, deployed grinding and sculpting tools to shape these massive blocks into abstract or expressionistic works of art. Works range from the whimsical "Spirit of the Marsh" in Addison to the bird-like "Before the Wind" in Bucksport to the shell-and-fish composition called "Nature's Grace" in Eastport.
Communities in the DownEast Acadia region permanently display all of the sculptures—and it's well worth the drive to view not only the variety of artistic styles but also the region's transformative dedication to its historic granite industry.
Maine Wine Trail DownEast Acadia's wineries are part of the Maine Wine Trail, which consists of 21 wineries across the state, producing grape and fruit wines, distilled spirits, meads, ciders, and fortified wines. In our region, Bar Harbor Cellars uses grapes mostly from Europe that are from small independent vineyards, hand-picked and juiced, then shipped across the ocean in refrigerated juice vats. For a distinctive taste of Maine, the vintner incorporates Maine-grown apples and wild blueberries in some blends. Or enjoy the artisanal experience of traditional oak barrel-aging at Catherine Hill Winery in Cherryfield, which keeps its vineyard, planted with several cold-hardy grapes. Hand-crafting in small batches, the winery produces complex, barrel-aged reds, crisp, refreshing whites and berry wines of intense flavor.
Perhaps you'd like a blueberry, pear, or apple wine, or a cranberry or honey mead crafted at Shalom Organic Orchard Farm & Winery in Franklin. Like the Winterport Winery and the Bartlett Maine Estate Winery & Spirit in Gouldsboro, these and others will raise your spirits as you travel our region's scenic roads in search of delicious wines!
Visitor Resources: Downeast Fisheries Trail | Maine Beer Trail | Maine Sculpture Trail | Maine Wine Trail