Star Gazing and the Night Sky
With thousands of sparsely inhabited square miles, DownEast Acadia offers some of the best opportunities for night sky gazing. In the dense forests, on a sparkling lake, or the rocky shoreline, sit back and look up at some of the darkest skies on the East Coast.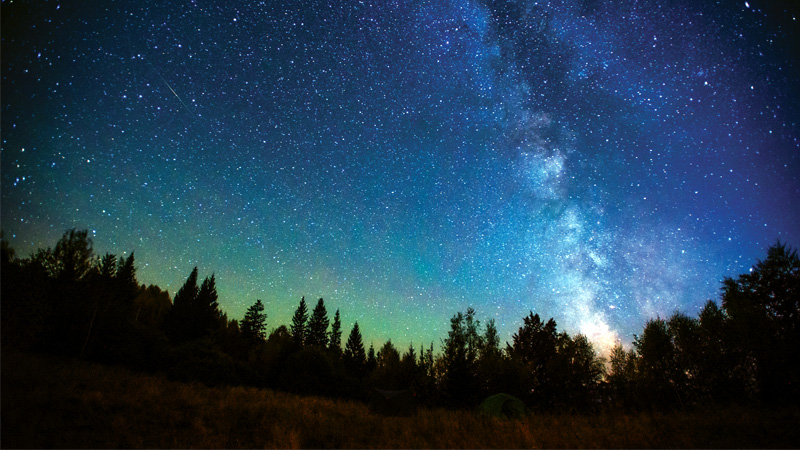 The lack of human-made light in Maine, and the region, allows visitors to spot millions of stars, including our galaxy, the Milky Way. A telescope is not necessary to explore the night sky, but if you have one, this is the perfect chance to look even farther into the depths of space.
Downeast Maine's unique commitment to protecting the quality of its starlit nights shines brightly each September during the Acadia Night Sky Festival. The festival features events in communities across Mount Desert Island, from art, music, and science to poetry and stargazing.
The Aurora Borealis, or Northern Lights, can often be seen from in the northernmost parts of DownEast Acadia. The best viewing time for the Northern Lights is August to October. So get outside on a crisp autumn night and look north. You might see a faint green cloud tinting the horizon, or a dance of flickering lights fading in and out. The intensity of the lights depends on solar activity. Sunspots created by intense solar storms, allow lucky visitors to spot a more active aurora near the Canadian border — another great reason to consider a Two Nation Vacation.