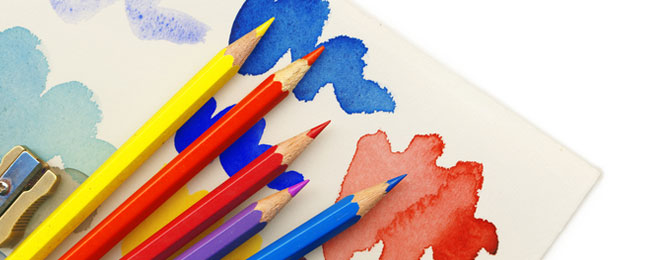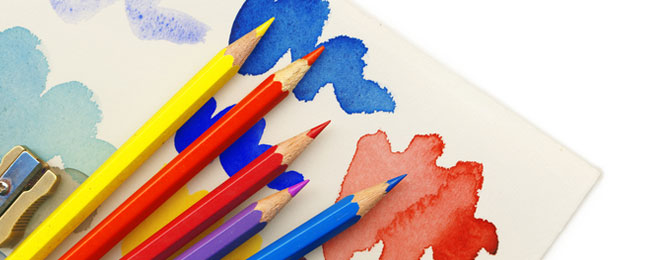 Visual Arts
DownEast Acadia has an arts and culture scene that goes back not only generations to the first Europeans settlers, but long before that among the region's Native American communities.
Traditional folk art such as basket weaving, sculpture, painting, pottery, and the crafting of birch bark canoes can be seen in present-day practice and in historical exhibitions at places like the Abbe Museum in Bar Harbor and the Waponahki Museum & Resource Center at Pleasant Point, where workshops are often held as well.
We have a long tradition of summer arts and crafts schools, retreats, and festivals — like the Beehive Design Collective, Iota's classes for short-form writing, and the world-famous Haystack Mountain School of Crafts — that bring together artists and artisans and result in an explosion of multidisciplinary and multifaceted creativity.
Performance venues — like the 1912 Stonington Opera House, Schoodic Arts for All the Eastport Arts Center and The University of Machias School of Performing Arts — that host theater, dance, and music by talents that range from local residents to visiting artists of world-class prominence.
Art galleries and studios abound.
Visit any town large or small, and you'll find a host of artists, sculptors and woodworkers working in their home-based studios, and showing their works—ranging from classic Maine-themed oils to modern expressionists to elegant furnishings—at the many local galleries or even at their studios.
Groups of artists have put together routes for those interested in visiting their studios: Our artists love to host opening-day receptions and chat about their work. And check out the event listings in the local papers to find the concerts, classes, exhibits, and festivals celebrating art in the region and local communities!
For a list of artists in the DownEast area, visit the Maine Arts Commission and search by county: Hancock for the western half of our region and Washington for the eastern portion.
Be sure not to miss:
Northeast Historic Film, Bucksport NHF is a nonprofit archives dedicated to collecting, preserving and sharing northern New England's moving image heritage. It is home to a three-story vault holding 10 million+ feet of film, a public study center, and a 140-seat theater. Historic District Walking Tour, Cherryfield visit exhibits on early settlements here in Cherryfield, the local blueberry industry, our historic dynamo power plant and much, much more. Criterion Theater, Bar Harbor - The 1932 Criterion Theatre is yet again a shining jewel of Art Deco design, proudly featuring world-famous live performers, local acts, expertly-curated films, and community events throughout the year as MDI's cultural hub. The Art Gallery at the University of Maine, Machias - The center for the visual arts in the Down East area. The Gallery hosts an active gallery schedule during the year with a variety of exhibits of contemporary works, historical themes, art faculty and student work, and selections from the permanent collection. Artsipelago - your window into the artistic and cultural richness of the greater international Passamaquoddy region including Cobscook and Passamaquoddy Bays and the St. Croix River. A convergence of cultures — Canadian, American, and Passamaquoddy first nation — give us a unique perspective on the world which is reflected in the work we do and the art we create. Way DownEast
Eastport:
The Eastport area is home to a rich 100-year tradition of arts and culture. Today's Eastport arts scene is vibrant with fine arts, theater, film, music and arts education, galleries, events, and more.
The Tides Institute and Museum of Art has a permanent collection of art and artifacts in addition to its rotating exhibits.
The Tides Institute also hosts StudioWorks Artist in Residence Program. Now in its ninth year, the program offers residency opportunities to visual artists from the U.S. and abroad to deepen and develop their practice within a community setting.
The Eastport Arts Center nurtures and promotes seven year-round constituent groups engaged in theater, art, music, film, education and community outreach. Many programs are available online. EAC's constituents include:
The Eastport Gallery, 35 years and still going strong. Featured are both members' General Works, Small Works shows, and seasonal events. Stage East Northern Lights Film Society Eastport Strings Passamaquoddy Bay Symphony Orchestra Quoddy Voices Eastport Concert Series The Eastport Art Walk features walkable routes celebrating the gardens, vistas and outdoor artwork found throughout the city.
The Waponahki Museum & Resource Center is located at Pleasant Point, minutes from downtown.
Lubec:
Artists - Even though Lubec is an artists' haven, individual artists and their work are not always easy to find. Learn about them and how to contact them here. See how the beauty and quirkiness of Lubec is revealed in their work and how the nature of Lubec inspires creativity.
Art Galleries, Studios, and Gift Shops - Artists truly do bloom here. From naturescapes to seaglass creations, see them all in a variety of galleries, studios and gift shops. Or take a class to make yourself bloom!
Historical Sites, Museums, and Historical Activities - From the tip of Campobello Island to the Easternmost point of Lubec, the area is steeped in history, with museums tucked away or obvious. Enjoy the variety!
Music, Theater, Dance and Performance Arts, and Teaching - What's your pleasure? Folk singing in a pub, jazz in a church, plays at school, ballet at the grange or perhaps music or photography taught by experts? We've got it all!
Machias:
The Art Gallery at the University of Maine, Machias The University of Machias School of Performing Arts
Visitor Resources: Arts and Culture DownEast | Art in Lubec | Eastport's Vibrant Arts Scene | Performing Arts | Artsipelago and Culture Pass | Schoodic Arts for All | University of Maine Machias Art Gallery | Alexander Art Trail | Maine Sculpture Trail