Whale Watching
DownEast Acadia is perfect for viewing the world's largest living creatures aboard our whale watching excursion boats. The chance of sighting a whale is high, thanks to experienced tour operators who know where the action is. Traveling as far as 20 miles offshore, they'll provide maximum viewing time. And if your cruise doesn't happen to sight a whale, some companies offer a return-guarantee until you do!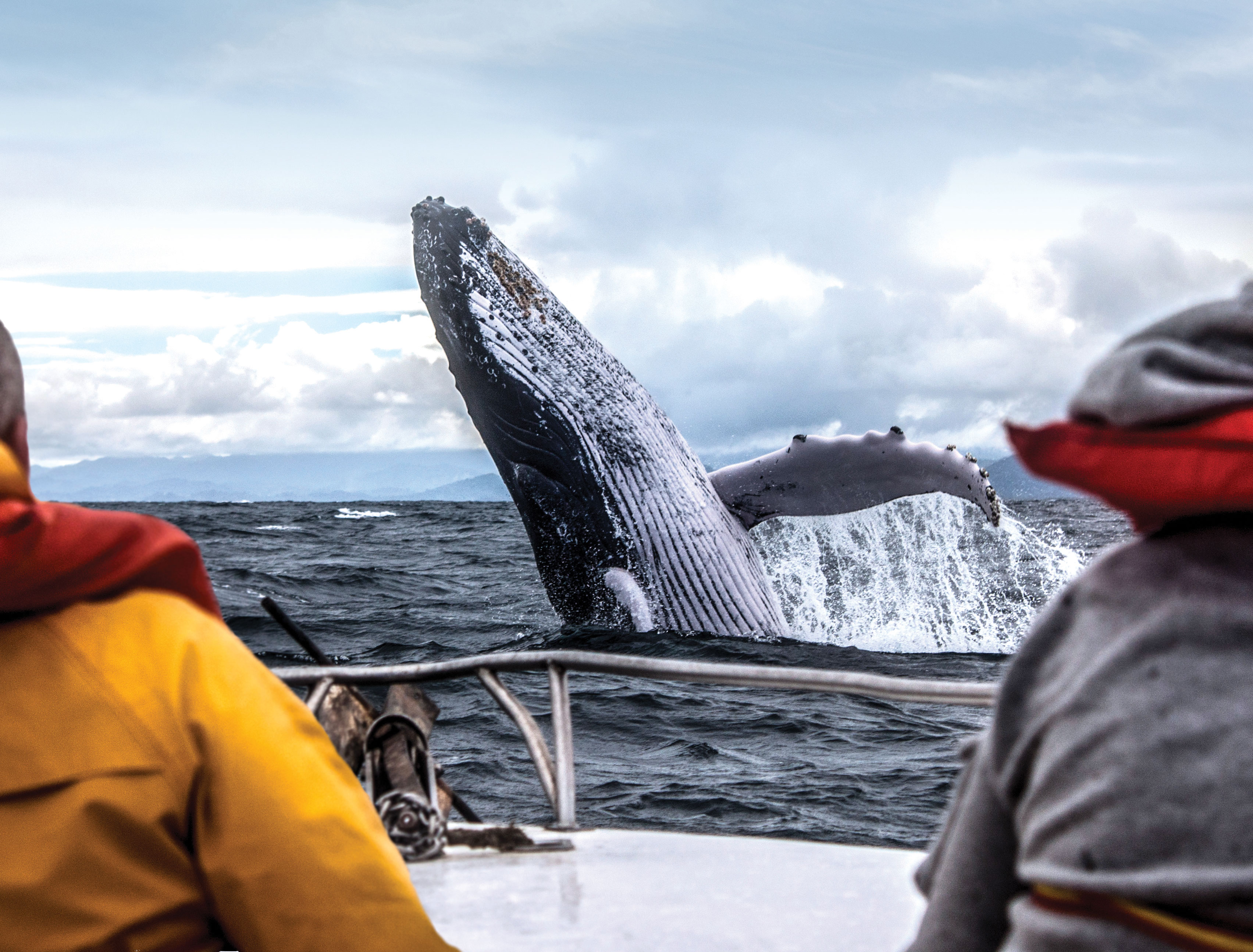 Whale watching is a family-friendly activity that's both educational and enjoyable. Narrators offer great information on the species found here and the conservation programs that protect them. Did you know that the Gulf of Maine's nutrient-rich waters—abundant with krill, squid, and small fish—make it a prime habitat for a variety of whales? Of the world's 85 cetacean species, six are found here, including the finback, humpback, and minke. Also common is the smaller pilot whale, and harbor seals and white-sided dolphins.
Humpback adults can weigh up to 45 tons and reach lengths of 56 feet. Finbacks, the second-largest of the great whales, reach 130 tons and 89 feet in length. Minkes, distinguished by their streamlined bodies, can reach lengths of 25-35 feet and weigh 5-10 tons.
Keep an eye out for other wildlife, too—dolphins, seals, puffins, sharks, eagles, ospreys, gulls, and many other seabirds. Your naturalist will provide identification and interesting facts about everything you see. And the view from the water of Acadia National Park's rugged cliffs, stunning mountains, and spruce-studded islands can't be beat.
Whale watching tours generally last two to four hours. Even if the temperature ashore was warm, you might find the boat ride chilly, so bring a sweater, jacket, and hat, along with sunglasses and sunscreen. And don't forget your camera and binoculars!
A number of whale watching tour companies operate from Bar Harbor and other ports on Mount Desert Island, from June through October. Boats are equipped with heads (restrooms), and galleys offer food and beverage service. Most tour operators are voluntary members of Whale SENSE, an education, and recognition program offered to commercial whale watching companies in the Northeast U.S. that recognize those committed to responsible whale watching practices and ocean stewardship.
Visitor Resources: VisitMaine.com - Whale Watching | Bar Harbor Whale Watch | Eastport Windjammers - Whale Watch - Lobster Cruise | DownEast Charter Boat Tours | Lubec Whale Watching Trips