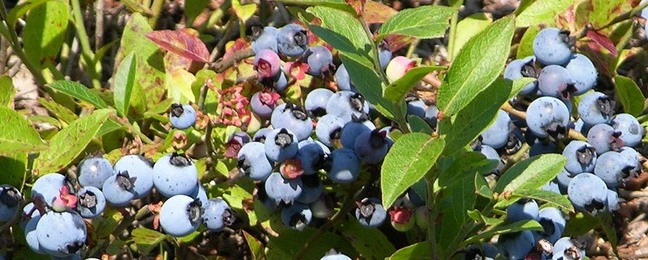 x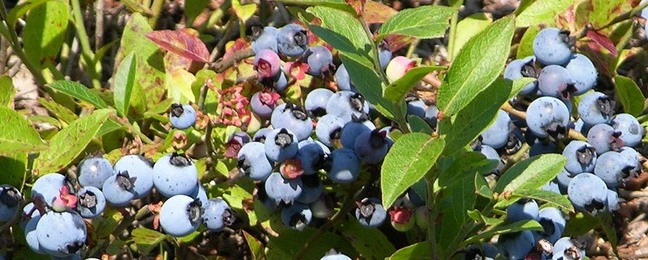 Wild Blueberries
We've got the Blues…
…and we couldn't be happier.
Wild blueberries are natural and healthy and we have them in abundance. We rake them and we eat them fresh right off the bush. We savor fresh wild blueberries in pies and pancackes, and preserve them for winter in syrups and jams. We combine them into mustards and salad dressings and micro-brews, and cover them with chocolate. Every fall we savor their scarlet red and flaming orange foliage. We cross country ski around the snowy barrens in winter and curl up by the fire with a glass of tartly sweet wild blueberry wine.
Wild Maine blueberries are part of our heritage, our livelihood and our life. And OH how we celebrate them!
August is wild blueberry season in DownEast Acadia...Come get the blues too!
Find wild blueberries at a local farmer's market, one of many roadside stands, or learn how to rake your own!