Wild Blueberries
DownEast Acadia is famous for its "lowbush blueberry" better known as the wild blueberry. The wild blueberry is the official state fruit of Maine, and most certainly in DownEast Acadia. The region leads the way in making Maine the single-largest overall producer of blueberries in the United States.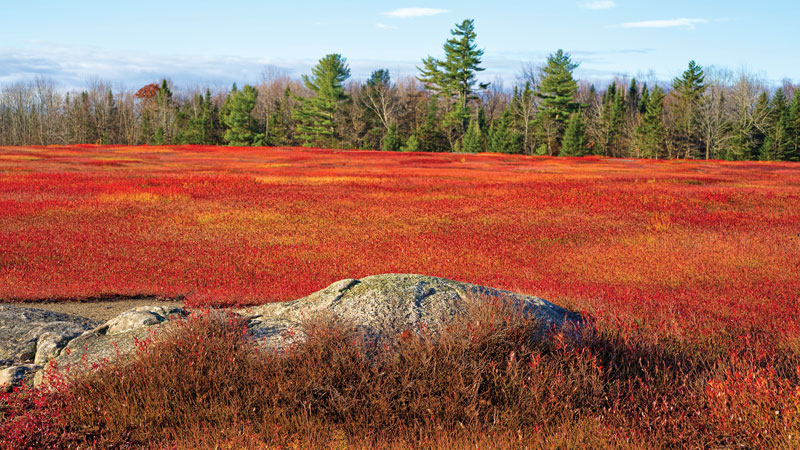 Being a native plant, they're naturally adapted to Maine's unique soil and seasons. Add some sun and rain, and they're good to go. Wild blueberries are smaller than the "high bush" or cultivated variety and are universally described as having a more intense and sweeter taste. This flavor makes them perfect for raking and eating them fresh right off the bush. Savor fresh wild blueberries in pies and pancakes, and preserve them for winter in syrups and jams. Combine them into mustards and salad dressings and micro-brews, or cover them with chocolate and pop them in your mouth handfuls at a time.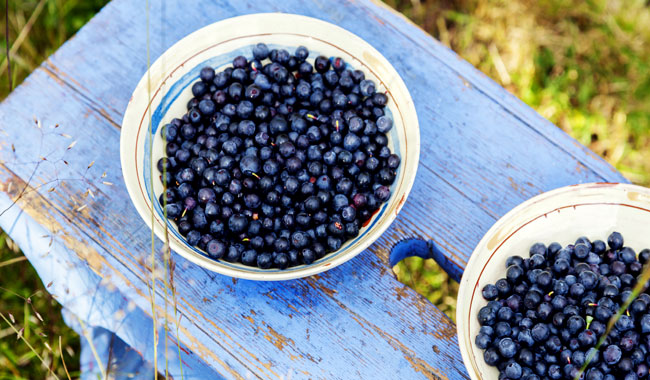 Every summer, Machias and Blue Hill put on festivals to honor these local celebrities. There might even be a place for you at the pie-eating contest. If you visit at the right time, you and the kids can harvest your own at wild blueberry farms throughout the state. Then pick yourself up a copy of Blueberries for Sal by Robert McCloskey, who summered with his family every year on Little Deer Isle.
Visitor Resources: Maine Wild Blueberry Growers | Wild Blueberries