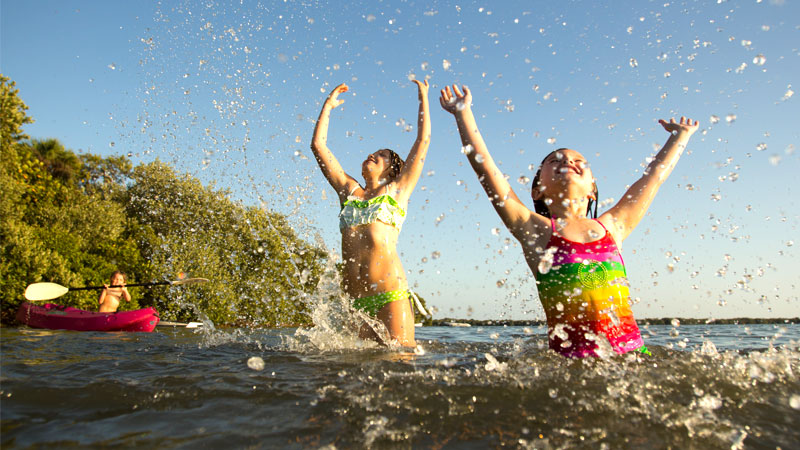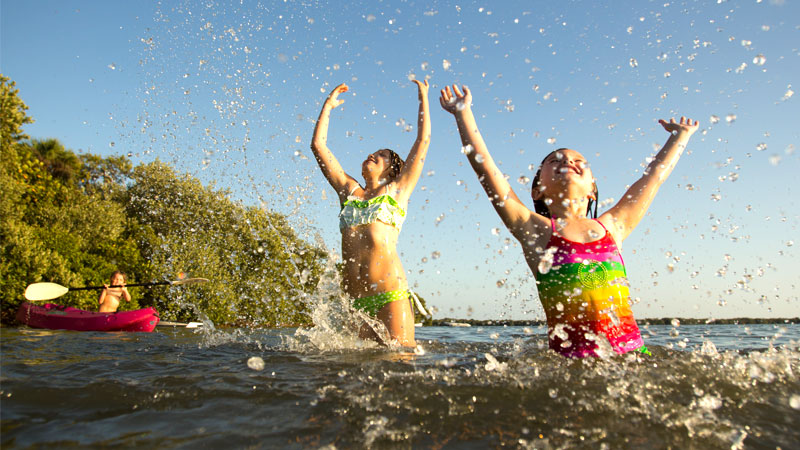 Freshwater Beaches
While the ocean can be chilly here in DownEast Acadia, head just a little bit inland to enjoy a day of swimming, paddling, floating, or just having some True Maine summertime fun. The beaches on our many lakes and ponds tend to be a little warmer and are not affected by the tides or waves like ocean beaches.
In Acadia National Park is Echo Lake, on the quiet side of Mount Desert Island between Somesville and Southwest Harbor off Route 102. A paved entrance road leads to the parking area above the beach. A wide swath of sand beach meets shallow clear water at the southern tip of the lake. The beach is especially suitable for children, and a lifeguard is on duty during peak summer hours.
More remote, but well worth the trip, the village of Grand Lake Stream offers visitors a public beach, boat dock and ramps, tennis and basketball courts. There are several sporting camps and lodges in the area, so plan to stay a few days and relax. A bit further to the northeast are Duck Lake and Gassahias Lake, which offer swimming and camping.
Just east of Ellsworth is Tunk Lake Region and Donnell Pond which has two long sandy beaches and many pocket ones that invite picnicking and swimming. Many other lakes and ponds are swimmable, but the shoreline may be rocky or tree-lined.
As always, if there is no lifeguard on duty, use caution and swim with care.
Additional information: